The nurse aide classes in Tell City, Indiana that are available for students to enroll in are listed in detail below. If you know of additional ISDH Registry approved school/vocational program listings that are available in the city, please contact us and we will add them to this directory page.
Golden Living Center
402 19th Street, Tell City, IN 47586
(812) 547-3427
http://www.goldenlivingcenters.com/
Perry County Area Vocational School
900 12th Street, Tell City, IN 47586
(812) 547-3131
http://www.tellcity.k12.in.us/school_home.aspx?schoolid=1
Nursing assistants generally provide assistance in long term care facilities. These can be for the elderly, or those with psychiatric and other special needs. They are often tasked with coordinating resident care in support of RN's. They usually follow a Comprehensive Care Plan that is formulated by the health care team under state and federal guidelines to meet the needs of the residents of the facility.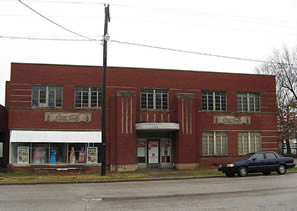 There are several ways for you to become a nursing assistant in this state. One of the best ways for you to do is to enroll in a training program and take the license exams afterwards. These programs are found almost all over the state and are offered by different institutions such as technical colleges and community training centers. Depending on which program you enroll in, it will take you an average of 8 to 24 weeks of continuous training. Courses that are approved by the state of Indiana are required to offer 75 hours of hands-on practical training in a nursing setting and 30 hours of coursework around the fundamentals of nursing. To make sure that you will be allowed to take the exams, you should only enroll in a program that is certified by the state.
One other thing to have to become a nursing assistant is to be able to pass the background checks. The background checks for criminal records are done at both federal and state levels. Keep in mind that passing the checks is a law of Indiana and is not a requirement to get your name entered in the Registry. Upon finishing the course you can send in an application with your school transcripts in order to take the certification exams. Successful completion of the exams will allow you to be placed on the state registry and eligible to work. The license exams for Indiana are handled by the Ivy Tech Community College. You will need to pass both the written exams and the skills demonstration to get your name entered in the state's Registry. You can also have an oral exam if you want by sending a letter of request during your application.
Tell city is the county seat of Perry County. You can find it in the township fo Troy and is just along the Ohio River. According to the census of 2010, their total population was around 7,272 people. It had a population density of 1,721.4/sq mile. The first settlers that came to the area were a group of Swiss-German immigrants. The roots of this city can be dated back for more than 150 years.
Examples of health care providers that are located in the city include Herbs and Health Care Inc., Dialysis Center of Tell City, Southern Hills Counseling Center, Holistic Therapy Services, Tell City Clinic, Oakwood Health Campus, Multicare, Riverfront Medical Clinic, Marcrum Family Healthcare, Skinsation, and many more. photo attribution: hollyberrie05