The latest nursing assistant training instruction in Sublimity, Oregon is shown to you on this page. This page contains all the available level one and level two certification classes that you can enroll in as well as detailed information such as addresses and phone numbers of schools available in this city.
Marian Estates
390 Church Street,
Sublimity, Oregon 97385
(503) 769-349
creid@marianestates.com
http://marianestates.com/
[Level 1 and Level 2 Nurse Aid Programs Available]
As stated in the Omnibus Budget Reconciliation Act of 1987, which now contains the Nursing Home Reform Act, aspiring nurse aides must now be certified under a Nurse Aide Registry in order to work as a nurse aide.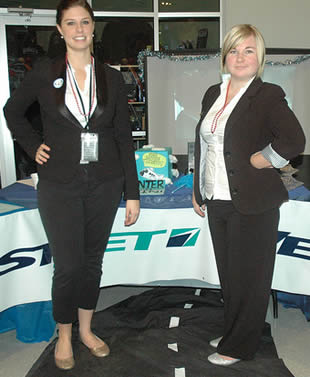 To gain entry into the Registry, you must challenge the nursing assistant competency evaluation program examination. This exam was designed to check the competency of the nurse aide candidate in terms of skills and knowledge. To get their license, they will have to pass all the tests within three attempts.
To help you prepare for the exam, you will have to complete a nurse aide 1 training program. This is a necessary step since this is one of the ways to become eligible to apply for the exam. If you are a nursing student or graduate you will no longer be required to undergo any additional training. You can immediately apply for the exam if you are able to provide documentation such as your diploma, transcript of records, and the results of the national background check.
The state of Oregon  accepts endorsements from other states. This means that nurse aides from other states can apply for reciprocity. If their application is approved, their names will be added to the Oregon NAR and they will be allowed to work in different nursing facilities in the state. To be eligible for this process, the applicant must have worked for at least 400 hours as a paid nurse aide within the last two years. This requirement is waived if the applicant has only been certified for less than that time. Another requirement is that the applicant must have an unencumbered license. This means that he must not have any records of patient abuse, neglect or misappropriation of the patient's property.
CNA certificates are only valid for 2 years. To keep working, you must renew it before it expires. The expiration date will always fall on midnight on your birthday. A notice is sent to your address at least 1 month from that time. It is important that you renew your license before it expires because an expired license may no longer be renewed. It can however, be reactivated by passing the competency exam.
Sublimity is a city that is part of Marion County, Oregon. It has a total population of 2,148 and a total area of 0.9 sq miles. Its population density is around 2,259.7/sq miles. It is also part of the Salem Metropolitan Statistical Area. The St. Boniface Church is one of the historical buildings that you can find in the city.
The major health center that you can find in the area is the Sublimity Medical Clinic which is located at 114 Southeast Church Street, Sublimity, OR. You can contact them through their number which is 503-769-2259. photo attribution: ufv