The certified nursing assistant schools in Stuart, Florida that are shown on this page offer all of the registry licensed programs that you can enroll in. For more information about how you can receive your certification through an instruction course, please call the school number below.
Indian River State College – Chastain Cam
2400 Se Salerno Road
Stuart, FL 34997
772-462-7570
Martin County High School – Adult and Community Education
2801 S. Kanner Hwy
Stuart, FL 34994
772-219-1800
(Multiple classes are available)
South Fork High School
10205 Sw Pratt And Whitney Road
Stuart, FL 34997
772-219-1840
The first step in becoming a nursing assistant is choosing a CNA course to enroll in. The course has to be approved by the state so that you can take the license exams after you complete your training. Your training will be composed of 75 hours of theoretical lesson about different subjects like infection control, patient's rights, mental health, rehabilitation, and 100 hours of skills training on the different nursing skills like catheter care, vital signs taking, bed bath, assisting in ambulation, performing ROM exercises, and other basic care skills. You will have the chance to see, while still a student, what it is really like to work in an actual clinical area. You will be placed under the supervision of a registered nurse while you are there. This type of experience will build a good and strong foundation for your future career.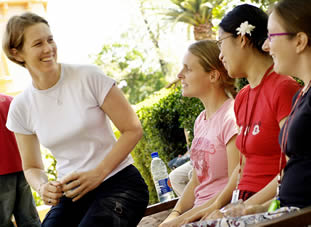 After you finish the program, you will become eligible to apply for the license exams for this state. This is a necessary step since the state of Florida does not allow its CNAs to work without a certification/license. To apply, you have to send the necessary documents like fingerprint cards, passport sized pictures, ID photos, transcripts of records, along with the payments for the background checks. If you have records that may prevent you from working in this state as a nursing assistant, you application will be automatically denied and you will not receive a refund. For more information, you can contact the Florida Nurse Aide Registry at (850) 245-4567.
This is a city that is found in Martin County. it is also the county seat of the said county. Stuart is included in the Port St. Lucie, Florida Metropolitan Statistical Area. According to the latest census, their total population had reached up to 15,964 people. It has a total area of approximately 8.5 sq miles and has a population density of 1,721.5/sq mile.
Health care centers that you can find in the area include G & G Treatment Center, DDC- DNA Diagnostics Center, CPAP, Professional Medical Transcription Services Inc., Symmetry Laser Vein Center, Treasure Coast Sleep Disorder, A Treasure Coast Hypnosis & Holistic Health Inc., and many more. photo attribution: smbcollege