Schools offering nurse aide instruction in Starke, Florida that are open for enrollment are listed below. If you have any questions about the availability of certified nursing assistant classes in the town of Starke, please call the number below.
Bradford-Union Area Vocational Technical Center
609 North Orange Street,
Starke, Florida 32091
(904) 966-6760
Passing the CNA license exams is a necessary step in becoming a nursing assistant in this state. The license exams of Florida are being conducted by Prometric. Like many other states their competency exams are composed of a written and a skills demonstration.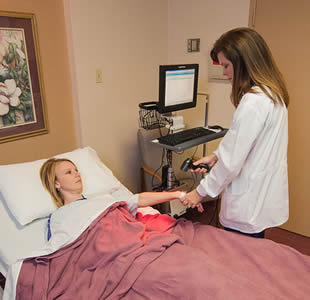 The written examinations have a total of 60 questions. Out of those 60, only 50 of those will be scored. The other 10 are placed there simply for statistical purposes. The examination will revolve around three domains, which are the promotion of safety, the different roles and responsibilities of a nurse aide and the promotion of function and health of the residents. You can also request to change the written exams with an oral one if you send a letter along with your application.
For the skills exams, there will be 5 randomly selected procedures for you to perform. There procedures will be selected by a computer from a list of 22 different nursing procedures. There are been several changes in the performance for certain procedures. For example, if you are given a bed bath scenario, you will only need to clean one side of the body to demonstrate the skill.
This city is in Bradford County. It is also the county seat of Bradford County. It was named after Madison Starke Perry, the 4th Governor of the State of Florida. According to the census of 2004, their total population was around 5,769 people. It has a total area of about 6.7 square miles, where all of it is land. It has a population density of 834.8/sq mile.
Examples of health care centers that you can find in the area include Bradford Family Counseling Center LLC, Meridian Behavioral Healthcare Inc., Meridian Behavorial Healthcare Inc. 24 Hour Emergency Services, Accent Physician Specialist, Starke Family Medicine Clinic, Pleasants Tom A DO, and many more. photo attribution: usdagov