The certified nurse aide programs located in Spencer, Indiana that will qualify you to be eligible to take the certification exams are listed here. Those shown on this page are all approved by the ISDH Registry and are open as of the writing of this post. Contact the school to get the latest details about their enrollment schedules.
The Residence at McCormick's Creek
210 State Highway 43,
Spencer, IN 47460
(812) 829-3444
The general requirements to become a nursing assistant are basically the same all over the country. If you wish take care of a patient, you should know how to do it properly. Since the main priority is the residents, it is very important that the quality of care that they receive is only good. This objective can only be achieved if you graduate from a state-approved training program. These programs are found across Indiana being offered by different institutions. Examples of such training facilities include technical colleges, community training centers, and select healthcare centers.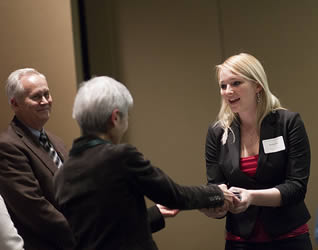 Class instruction is required to provide at least 30 hours of lectures and 75 hours of skills duties in either a hospital or a nursing facility like a nursing home. During instruction you will receive theoretical and practical knowledge to give you the skills and knowledge necessary for the job. If you have additional questions about the curriculum you can contact the Training Department of the Indiana State Department of Health at 317-233-7616.
Once you are through with your training, you must then prove that you are worthy of becoming a nursing assistant. Your knowledge and skills will be tested when you take on the state's nurse aide license tests. You will be tested both physically and mentally as you answer the written exams and perform the skills in your skills evaluation.  If your name is entered in the Registry, you should maintain that status in order to be eligible for work. The licenses in this state need to be renewed every two years. One of the requirements for renewal is that you must have worked for at least 8 hours with pay during that time.
This town is the county seat of Owen County. It is located within Washington Township and is included in the Bloomington, Indiana Metropolitan Statistical Area. According to the census of 2010, their total population was around 2,217 people. It has a total area of approximately 1.26 sq miles, where all of it is land. It has a population density of 1,984.6/sq mile.
Health care providers that are currently serving this town include Hamilton Center Inc., Fresenius Medical Care, Rcg Indiana, The Residence At McCormick's Creek,, Owen County Hometown Healthcare, and Johnson Nicholes Health Clinic. photo attribution: codnewsroom