The nurse aide school course that are approved by the ISDH Registry and found in the town of Shelbyville, Indiana are listed below. These are all of the currently available programs open for students at this time.
Blue River Career Programs
801 St. Joseph Street, Shelbyville, IN 46176
(317) 392-4191
http://www.brcp.net/
Becoming a nurse aide in Indiana is a great way to get a job in health care. There is a continuing increase in the demand for health care personnel as there is a steady rise in the aging population and their need for quality care. By training to learn the skills of a nursing assistant, you get valuable experiences that you can use to advance in the medical field. Nursing assistants are tasked with taking care of the patients with the use of the basic nursing skills that they learn during training.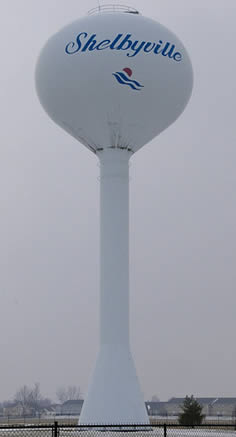 Completing ISDH Registry approved CNA classes course is a requirement that must be completed before you can apply to take the state certification exams. State approved programs are required to offer their students at total of 105 training hours. These hours will be divided into lectures, skills training, and 75 hours of clinical experience. Even as a student, you will already be exposed to the clinical area to see what it is actually like. This experience is believed to develop a strong foundation for the students' future career.
By completing a state-approved program, you will be allowed to apply for the license exams. The exams for this state are conducted by the Ivy Tech Community College. When you apply, you will need to get the application forms from your training center. After filling it out, you can then send it in to the board along with the needed paperwork.Those who go on to become certified are required to submit work verification to remain in good standing. Every two year period the employee must submit verification of having worked at least one eight hour shift.
The city of Shelbyville is the county seat of Shelby County. It is located in the township of Addison. The city was named after Isaac Shelby, who was an Indian fighter and a governor of Kentucky. According to the last census there, their total population was around 17,951 people. It has a total area of approximately 11.85 sq miles, where all of it is land. It has a population density of 2,023.0/sq mile.
Health care providers whose services you can avail in the city include Gallahue Mental Health Services – Shelby County, Major Hospital, Priority Care, Shelby Community Health Center, Steffey Chiropractic Clinic, Shelby County Prenatal Care, Lazar Foot Clinic, Especially Kidz, St Francis Hospital & Health Centers, Shelby Psychological Services, and Dsi Blue River Valley. photo attribution: valeriebb