The certified nursing assistant training facilities in Shawnee, Oklahoma that are open as of the making of this page are provided for you in the list below. Call one of the schools listed to get details about the latest sign-up dates and requirements.
Gordon Cooper Technology
One John C Bruton Blvd.,
Shawnee, OK 74804
(405) 273-7493
(Multiple classes are being offered here)
There are plenty of opportunities for those who wish to pursue a career as a CNA. There are six different classifications of nursing aides. Among them, the basic classes are the Long Term Care Aide, Home Health Aide, and the Developmentally Disabled Direct Care Aide. By getting certified in either of those three, candidates may be eligible to train for the advance certifications like becoming a certified medication aide.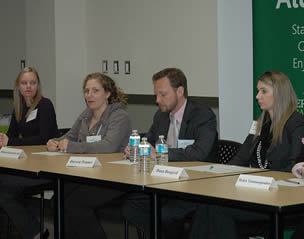 To get a basic certification, you must receive the proper education and training. When choosing in a training program to enroll in, it is important to remember to only enroll in a program that is approved by the state. Approved programs are required to offer a minimum of 75 hours of theories and 16 hours of practical training. It may take 4-6 months to complete the program, depending on which program you choose. In order to be approved to a course you should be physically capable of taking care patients with different needs as well as free of any disqualifying criminal convictions.
By completing an approved program, you will become eligible to apply for the competency exam. If you are able to pass all the tests in the competency exam, you will gain entry into the NAR as well as receive your certification.
Basic CNA certification is only valid for 24 months and must be renewed before it expires. To be eligible for renewal, you must get paid as a nursing aide. The total hours you work as a nursing aide must also reach at least 8 hours. In addition, CNAs in Oklahoma who wish to renew their license must fill out the affidavit of legal residence and submit it to the NAR. These forms can be downloaded at http://www.ok.gov/health/Protective_Health/Health_Resources_Development_Service/Nurse_Aide_and_Nontechnical_Services_Worker_Registry/Nurse_Aide_Registry_Applications_and_Forms/index.html#NATCEPApps.
The Oklahoma Security Commission shows that a CNA makes an average wage of about $20,000 in a year. You can increase your chances of getting a higher wage by climbing up the nursing assistant career ladder. To find out more on how to do this, please visit this link: http://www.ok.gov/health/Protective_Health/Long_Term_Care_Service/Certified_Nurse_Aide_Career_Ladder_Training/index.html.
Shawnee is the county seat of Pottawatomie County. It belongs to the Oklahoma City-Shawnee Combined Statistical Area. You can find this city on Interstate 40. As of the last census taken, their estimated total population was around 28,692 residents. It has a population density of 706/sq mile. The total area of the city is estimated to be around 44.7 sq miles, where 2.4 square miles of it is water.
Examples of health care providers that are located in Shawnee, OK include Sooner Health Services, Fastcare Medical Clinic of Shawnee, Shawnee Occupational Medicine, Hearing Health Care Inc., Bma Dialysis, Hopkins Eric, Chiropractic Health Center, Loving Care, Oklahoma Healthcare Solutions, Shawnee Foot & Ankle Clinic, Hancock Stephanie Certified Physicians, Unity Health Center, and many more. photo attribution: ufv