The certified nursing assistant schools located in Seffner, Florida that you can find on this page are all the approved certification courses that are available for enrollment as of the making of this post. Contact one of the program facilities listed on this page to get more information about the cost of tuition, curriculum requirements, and enrollment details.
Armwood High School
12000 US Highway 92,
Seffner, Florida 33584
(813) 744-8040
JS and T Nursing Studies, Inc.
1355 Parsons Avenue North,
Seffner, Florida 33584
(813) 684-4498
For any aspiring nurse aide, it is best for you to know what the different requirements are early on so that you can prepare in advance.  The state of Florida requires that its nurse assistants must be at least 18 years old and know how to read and write. The state does not allow any CNA without a license to work in any healthcare setting as a nurse aide. That is why taking the license examination is a necessary step in becoming a nurse aide. The competency exams for this state are conducted by Prometric.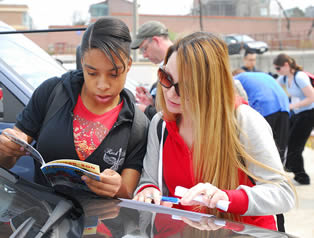 The first part is the written exam. It is composed of 60 questions which are all multiple-choice items. The topics for the examinations will focus about the different nurse aide roles, the promotion of safety, and the promotion of function and health of the resident. Out of all the questions only 50 of them will be scored since the 10 are pretest questions. The pretest questions there are simply added for statistical purposes.
As for the skills demonstration, you will be asked to perform at 5 randomly selected nursing procedures. These procedures will be selected by a computer from a list of 22 different nursing skills that are nurse aide needs. Before the exam, you will be handed a small scenario where you will perform all skills. To pass this exam, you have to perform all skills satisfactorily. A nurse aide evaluator will be present and will observe you during your performance. There are some occasions where the evaluator will take part in the scenario as either a doctor or a patient.
This is a census-designated place that is situated in Hillsborough County. You can find this town about 15 miles east of Tampa. According to the census of 2000, their total population was around 5,467 people. It has a total area of approximately 3.7 sq miles and a population density of 1,477.6/sq mile.
Examples of health care providers that are serving the city include Trusted Hands, Professional Medical Transcription Services Inc., Sallykay Pharmacy, CORA Rehabilitation Clinics, Cohen Gerald S DMD, Jsa Healhcare-Hooper Wheeler Clinic, Cora Health Services Inc., Human Development Center, and many more. photo attribution: usaghumphreys