The nurse aide schools in Sebastian, Florida that are open for enrollment as of the making of this post are all listed on this page. For more information about taking licensed training in the city of Sebastian, please call the number below.
Sebastian River High School
9001 90Th Ave
Sebastian, FL 32958
772-564-4253
The first step in becoming a nursing assistant is by enrolling yourself in a state-approved training program. These programs are being offered by colleges, high schools, nursing home, and other institutions. In order to complete a program, you must have at least 75 hours of theoretical lessons and 100 hours of hands-on training. These programs will give you the opportunity to find out what it feels like to work in a real healthcare setting. This experience can become a great foundation for your future career. You can also use this as a stepping stone if you want to pursue a higher degree.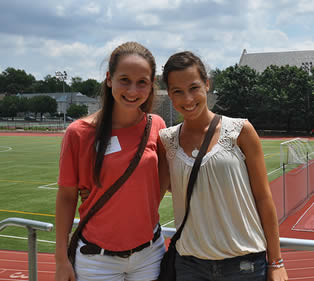 After you complete the program, you can then try to take on the state license exams. These exams are conducted by Prometric.  Along with the proof of your completion, you will need to submit other documents like fingerprint card, ID photo, passport sized pictures, as well as the payments for the fees like the background checks. You will not be able to proceed and take the exams if you fail the background check. Having records such as thefts or offenses involving drugs and/or violence can be grounds to reject your application. For more information, you can go to www.prometric.com. Additional information can be received about the Florida Nursing Assistant Registry by calling them at (850) 245-4125.
This city is a part of Indian River County. It is also included in the Sebastian–Vero Beach Metropolitan Statistical Area. They had a total population of 21,929 residents, during the last census. Sebastian has a total area of approximately 13.5 sq miles, where almost all of it is land. Its population density is 1,198.6/sq mile.
Health care providers that you can find serving the city include Professional Medical Transcription Services Inc., Clinical Resources Services, LLC, Doner, Kathy MD, Bay Street Pharmacy & Home Health Care, OceanViews, Barefoot Bay Podiatry, Sebastian Counseling Center Inc., Longevity Rehabilitation Center, and many more. photo attribution: sjuadmissions