The nurse aide programs and vocational instruction courses in Sandwich, Illinois that are being offered as of the making of this post are all shown on this page. Call the school to get more info about program curriculum, class schedules and tuition rates. If you know other classes that are being offered in the area, please contact us and we will add them to the page.
Indian Valley Vocational Center
600 Lions Rd.,
Sandwich, IL 60548
(815) 786-9873
http://www.ivvc.net/
The first step in becoming a nursing assistant is to choose a training program to enroll in. When you are selecting a program, you keep in mind to select only CNA classes that are approved by the state. This is the only way for you to ensure that you will be allowed to apply for the exams after your training. Programs that are approved by the state provide forty hours of instruction and experience in a nursing facility environment. Most of the training programs that are offered in the state of Illinois can be completed in a matter of few weeks. You can find that these programs are offered by community colleges, high schools, and other institutions like healthcare facilities.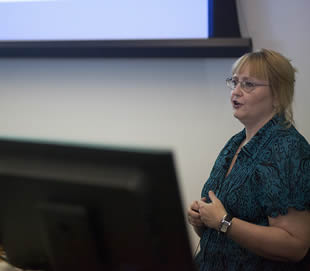 Once you complete your training, you can then apply for the license exams for this state. Keep in mind that the state of Illinois no longer requires testing centers to provide certificates nor licenses to those who pass the exams. After passing, your name will then be entered in the state's online registry for nursing aides. To pass the license exams, you have to pass all of the tests. This in an important step since the state does not allow any nursing assistant to work in a healthcare setting if their name is not on the registry. RNs from the state, that have valid/active licenses, may work as CNAs even if their name is not on the registry.
This city can be found in three different counties. They are DeKalb, Kendall, and LaSalle counties. The city is also known as "The Fair City". According to the census of 2008, they had an estimated population of 7,337 people. It has a total area of approximately 3.01 sq miles, where all of it is land. Its population density is estimated to be 2,159.5 / sq mile.
Examples of health care providers and facilities that are serving this city include Fountain Medical Group SC, Ben Gordon Center, Faulk David L Doctor of Osteopathi, Fresenius Medical Care, Kishhealth Counseling Services At Valley West Community Hospital, Trinity Women's Health Care, Sandwich Medical Clinic Sc, Kovach Eye Institute, Englehart Erik MD KishHealth Physician Group, Doctors Egly & Associates PC, and many more. photo attribution: codnewsroom