Those who want to become certified to work as a nursing assistant in Sallisaw, Oklahoma can find eligible training programs listed below. For any inquiries about their classes, you may call them or go to their office during working hours.
Indian Capital Technology
HC 61 Box 12,
Sallisaw, OK 74955
(918) 775-9119
(Also offers LTC courses)
The work opportunities in the medical filed is continuously increasing as people are now becoming more concerned about their health. Because of the increase of the elderly in the population, the demand for nursing assistants is also increasing. Compared to other career options that you can take to enter the medical field, becoming a CNA is quicker and more affordable.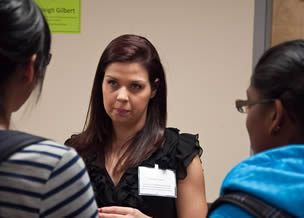 To work as a nursing aide in Oklahoma, you must possess a state-issued CNA certification. Only individuals who are on the Oklahoma Nurse Aide Registry are given this certification.  One of the ways to get into the Nurse Aide Registry is to challenge the nursing aide competency exam. Before you can apply for the exam, you will need to first complete a state-approved CNA training program. Nursing students and graduates are also allowed to apply. Since their training is very similar, they can directly apply without undergoing additional training.
When applying, you will need to complete the application forms and submit them along with the other requirements such as proof of your completion of training, fingerprint cards, ID photo, passport sized pictures, immunization records, and your negative TB test results. Being physically fit is also a requirement for you to get enrolled. You may also undergo a background check to see if you have any criminal records that might disqualify you to proceed.Nursing students and graduates will be required to provide either their diploma or transcript of record to show proof of their education and training.
The state exam is conducted by Headmaster Testing Service. You can download a copy of the candidate handbook from their website at www.hdmaster.com to get some information about the competency exam. You can also take a sample test of the knowledge exam from their website. To get into the registry, you must pass all the tests.
If you pass all the tests, your results will be sent to the OSDH. Once the Department receives them, your name will be added to the NAR, where it will remain valid for up to 2 years. To maintain your status, you must renew you certification before it expires. To be eligible for renewal, you must have work, for compensation, as a nursing aide for at least 8 hours. You will also need to complete an affidavit of legal residence. The renewal forms are usually sent no less than 1 month to your mailing address. If you have not received them, you can go online and download them at http://www.ok.gov/health/Protective_Health/Health_Resources_Development_Service/Nurse_Aide_and_Nontechnical_Services_Worker_Registry/Nurse_Aide_Registry_Applications_and_Forms/index.html#NATCEPApps.
This city is the county seat of Sequoyah County. You can find this city about 22 miles from Fort Smith and about 14 miles from Muldrow. The city is situated in the central portion of the county. The name of the city was taken from a French word which means salt provisions. As of the 2010 census, their total population had reached up to a total of 8,880 people. They have a population density of 270/sq mile. The total area of Sallisaw is approximately 33.4 sq miles, where the vast majority of it is land.
The health care facilities and centers that you can find in the city include Country Style Healthcare, People Inc., Smh Redwood Clinic, Health & Wellness Center, Healthcare Innovation Private Services, Meadow Brook Day Treatment II, Delia Medical Clinic, Creoks Behavioral Health Service, and Bill Willis Community Mental Health Center. photo attribution: ufv