The CNA training classes in Salem Oregon are all provided for you on this page. If you want to know more about their classes/programs on how to become a licensed as a nursing assistant, get class requirements, or program schedules, just contact the number provided.
Chemeketa Community College
4000 Lancaster Drive NE, Salem, OR 97309
(503) 399-505
http://www.chemeketa.edu/
Oregon State Hospital
2600 Center Street NE, Salem, Oregon 97301
(503) 945-285
http://www.oregon.gov/oha/amh/osh/Pages/contact_us.aspx
Salem Hospital
665 Winter Street SE, Salem, OR 97309
(503) 370-5200
[Level 1 and Level 2 Nurse Aid Programs Available]
Sunnyside Care Center Nurse Aide Program
4515 Sunnyside Rd. SE, Salem, Oregon 97302
503-370-8284
http://www.sunnysidectr.com/
The successful passing of the competency examination is one of the ways to gain entry into the Nurse Aide Registry and get a CNA 1 license. The competency exam, as created by the federal government, is composed of a knowledge-base and skill-based test. Each state has contracted with an independent testing company, which will aide in the giving, scoring, recording, and releasing of the test results. In the state of Oregon, that testing company is the Headmaster Testing Company.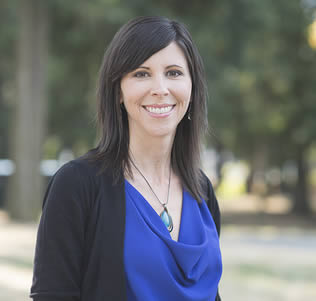 Although the application forms are sent to the Oregon State Board of Nursing, you can contact Headmaster at (800) 393-8664 if you have any questions and requests about:
•     Examination dates and nearest locations
•    Exam schedules, reschedules, and cancellation of exam scheduled
•    Access of test results.
When scheduling for your examination, you must choose a date that is at least 21 days after you submitted your application. If you want to have an oral exam instead of the standard written exam, you must send your request along with your completed application form, which can be downloaded online (http://www.oregon.gov/OSBN/pdfs/form/naexampacket.pdf).
On the day of your examination, you are required to arrive at the examination area at least 30 minutes before the start of each exam. Late comers will no longer be allowed to take the exam, and will not be refunded. If you have any problems with your exam date and need to either reschedule or cancel, please inform Headmaster as soon as possible. You are allowed to reschedule/cancel an exam date if you are able to notify them at least 3 days before.
As soon as the results of your exam are double-checked by the Headmaster scoring team, the results will be sent to you through the mail. You can also access your results by going to the Headmaster official website at www.hdmaster.com
As soon as the OSBN receives the notice from Headmaster that you passed, your name will automatically be added to their list. If you want to verify your status online, you can go to this link: http://osbn.oregon.gov/OSBNVerification/. If you still do not have your license number, you can search for your record by doing a name search.
Your status on the NAR will remain active for up to 24 months. The expiration date of your license will fall on midnight of your date of birth. A notice will be mailed to you, along with the renewal forms, at least 1 month before its expiration. A nursing aide cannot work with an expired license. An expired license may only be reactivated by taking the competency exam.
Salem is the capital for the state of Oregon. It is also the county seat of Marion County. You can find this place situated at the center of Willamette Valley just alongside the Willamette River. It was originally founded in 1842. As of the latest census, their population has now reached up to 154,637. It has a total area of 46.4 sq miles and a population density of 3,228.3/sq miles. It is considered the third largest city in the entire state.
The largest hospital that you can see in the city is the Salem Hospital Regional Health Services. It is also the largest private employer in the city. Other notable health care facilities in the city include Peterson Chiropractic Clinic, Hansen Chiropractic Clinic, Salem Clinic PC, Urgent Care Clinic South, and Northwest Human Services Inc. photo attribution: ufv