The certified nursing assistant schools in Saint Cloud, Florida that are shown on this page offer the programs that are approved by the Florida registry for certification training. For more information about joining a program, please call the school number provided below.
Saint Cloud High School
2000 Bulldog Lane,
St. Cloud, Florida 34769
(407) 891-3100
(Multiple classes are being offered)
If you are considering on becoming entering the medical field, then you should think about becoming a nurse aide. This type of job has a high demand not only in this state, by in others as well. This will ensure that there will always be work ready for fresh graduates. It is good to know what the different requirements are early on so that you can prepare for them. According to the state rules, the basic competencies for becoming a nurse aide are being able to read and write and be at least 18 years old. You must either have a high school diploma or something that is equivalent to it.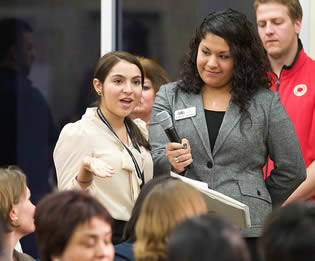 Your requirement that you must comply with is to enroll and complete a state-approved CNA course. You can find these courses offered by community training centers, nursing homes, and other institutions such as colleges. It will take about 6 months of continuous training to complete the course. After you finish the course, you can then apply for the license exams where your next challenge is to pass the background checks. You will not be able to proceed and work as a nurse aide if you have records that may prevent you from working in this profession. Other requirements for your application are your transcripts, ID photo, 2 passport sized photos, fingerprint cards, and the payment for the tests. For more information, you can call the state's Nurse Aide Registry at (850) 245-4567.
St. Cloud is a city that is situated in Osceola County. It is only a few miles away from Kissimmee and to Orlando. The city is also included in the Orlando–Kissimmee Metropolitan Statistical Area. According to the census of 2010, their total population was around 35,183 people. It has a total area of about 9.2 sq miles, where all of it is land. Its population density is 3,824/sq mile.
Examples of health care centers that you can find in the area include Verne Chiropractic Clinic PA, MD Diagnostic Specialists, American Home Companions Inc., Precision Hearing Aid Center, Central Florida Family Practice Masid Elba, M.D. Board Certified Physician, Southern Oaks Health Care Center, and Little Angels Pediatrics. photo attribution: departmentofed