Classes to help prepare you for the nurse aide certification exam in Rushville, Illinois that are available for enrollment are listed here. The certified nursing assistant training schools included on this page are all of the private colleges, public schools and health facility training centers that are currently available for enrollment.
Rushville High School
730 North Congress St.,
Rushville, IL 62681
(217) 322-4316
There are more and more people wondering on how to become a nursing assistant because of the high demand for the profession. Becoming a nursing assistant in the state of Illinois is not that hard if you know what the prerequisites are. Among them, the most important are the completion of a state certified training program and passing the background checks. Without these two, you will not be able to take the state's competency exams. In Illinois nursing aides must go through forty hours of training. Programs will teach students the fundamentals skills of health care providers and offer hands-on experience in a health care setting.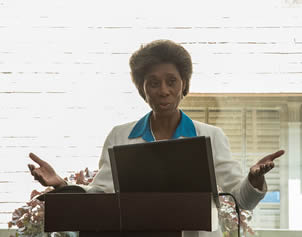 Taking the CNA test will be allowed for those that complete training, submit an application and consent to a background screening. The nurse aide license exams for this state are composed of a written and a skills demonstration exam. You will need to pass all the exams if your name to be entered in the Nurse Aide Registry. Since there is no partial passing for these exams, if you fail one part, you will need to retake everything. If you were a medic that was trained by the military, you may also apply for the exams. All you need to do is to apply is to be able to provide proof of your training and education. You must also have at least 40 hours of experience as a medic to be eligible to apply.
for the most recent details regarding how to qualify for the Nurse Aide Registry you can contact them at 217-785-5133. For info about reciprocity you can visit www.idph.state.il.us/nar/cnafacts.htm
Rushville is the county seat of Schuyler County. It is also known as The Ville. The city has a motto of "A Great Place To Come Home To Live". According to the last census that was taken in the area, their total population was around 3,212 people. It has a population density of an estimated number of 2,043.7 / sq mile.
Examples of facilities and people that are involved in health care include Gambro Healthcare, Forestier Linda MD, Schuyler Counseling & Health Services – Mental Health, Ervin Marshall H D, Dohner Russell R MD, and a few more. photo attribution: usdagov