The certified nursing assistant programs you can find in Rossville, Indiana are listed here. This list includes private and community colleges, high schools, and also both private and community training centers that are approved by the state of IN.
Milner Community Health Care Center, Inc.
370 East Main Street,
Rossville, IN 46065
(765) 379-2112
http://www.milnerhealthcare.org/
If you are planning on entering the medical field, you should consider becoming a nursing aide. This profession is one of the most in demand in healthcare. With the increase in the number of people who need help with their health and daily activities, there will always be work ready for new graduates. It is not that hard to become a nursing aide in Indiana if you know what the different requirements are.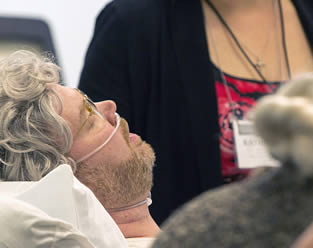 First of all, you will need to find a state-approved training program to enroll in. Before you are allowed to handle any patient, you should know what to do. When you enroll, you will be spending a total of 105 hours of training. Your training will be composed of classroom instructions, skills training, and clinical experiences. Most CNA classes will last for up to 2 months or may even go beyond that. Duration of the program will depend on the schedules of the instruction you select.
By completing a state-approved program, you will become eligible to apply for the license exams. Passing the exams will automatically get your name entered in the state's Nurse Aide Registry. The state does not allow a nursing aide to work in a nursing facility if his/her name is not in the registry.You can schedule a time to take the test by calling Ivy Tech Community College at 317-917-5948 or have your training facility help you set up a date.
This town is a part of Clinton County. It is located in the Township of Ross. This town was named after John Ross, who was the one of the first settlers and was an associate county judge. The people who was responsible in platting this town were Mr. Ewing and Thomas Smith. According to the census of 2010 their total population is about 1,653 people. It has a total area of 0.52 sq miles, where all of it is land. This city is also known as Rosstucky.
Examples of health care centers and providers that you can find in the town include Rossville Family Medicine, Mctavish Lisa MD, Estep R Duane MD, Meyer Mark DR, and Arnett Clinic-Rossville. photo attribution: codnewsroom