The available nursing assistant training in Roseburg, Oregon is shown to you on this page. If you want to know more about their classes including the requirements, tuition cost, or how to become certified, just call the number provided.
Umpqua Community College
1140 College Road, Roseburg, OR 97470
(541) 440-4600
http://www.umpqua.edu/
[Level 1 and Level 2 Nurse Aid Programs Available]
Roseburg Senior High School
547 West Chapman Ave., Roseburg, Oregon 97470
http://www.roseburg.k12.or.us/rhs/
The Nursing Home Reform Act, which in now part of the OBRA '87, now requires all nursing aide candidates to undergo training at a state-approved nursing assistant training program. If you want to start your career in the state of Oregon, you must look for an OSBN-approved CNA 1 training class. Due to its high demand, you will have no problems looking for a class to enroll in. These classes are offered by training institutions such as nursing homes, hospitals, community training centers, and private institutions.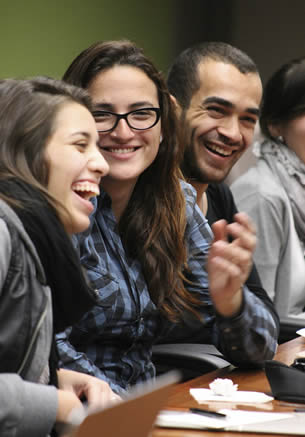 To complete a level-1 training class, you will have to meet the 75-hour requirement for classroom lectures, the 75-hour clinical practice, and pass the final exam. To ensure standardization of training between programs, the Board of Nursing has created a curriculum which includes topics like infection, control, mental health, rehabilitation, basic care, communication skills training, emergency procedures, and the patient's rights. The state of Oregon had also emphasized the proper care for geriatric patients/residents.
As soon as you complete your training, you can apply for the competency exam to get your certification. You can download an application packet online at www.oregon.gov/OSBN, or use the packets which are commonly given by the nursing assistant instructors. Aside from the application form, you will need to mail the following documents to the address provided at the top of the application form.
These documents include:
•    Completed Fingerprint Identification Verification Form
•    Fingerprint card (if available/applicable)
•    Certificate of completion of training
•    Non-refundable payment for the different processing and testing fees.
Only nursing assistants who are on a state's NAR are allowed to work in a long-term care facility as a CNA. Another method of gaining entry into the NAR is through the application of reciprocity, which is available to certified nursing aides who are registered on a different state's NAR. When they apply, they must provide proof that they still have an active license/certificate, acquired at a total of 400 paid working hours doing qualified nursing aide work, and pass the national background check.
For a more detailed explanation on how to be a CNA, you can download the nursing aide candidate handbook from http://www.hdmaster.com/testing/cnatesting/oregon/orformpages/ORCandidateHandbook.pdf. Included in the handbook are some sample tests, which can give you a feel on what the competency exams are about.
Roseburg is the county seat of Douglas County, Oregon. As of last year's census, their population is has 21,181 people. It has a total area of 9.4 sq miles and a population density of 2,171.1/sq miles. You can find this city near the confluence fof the north and south forks of the Umpqua River.  Major roads that run through the city are Oregon Route 99 and Oregon 138.
Health care centers that you can find in the city include Community Cancer Center, Umpqua Community Clinic, Umpqua Valley Urgent Care, Evergreen Family Medicine, Agsten Sarah L DO, 5225Family Tree Medical Clinic, OccuHealth, Douglas Health & Wellness, Evergreen Diagnostics LLC, and Evergreen Family Medicine. photo attribution: ufv