The CNA programs in Richmond, Indiana that are ISDH Registry recommended and available as of the making of this page are listed in detail below. If you know of other state approved schools that are available in the area, please contact us and we will add them here.
Friends Fellowship Community Inc.
2030 Chester Blvd.,
Richmond, IN 47374
(765) 962-6546
http://www.ffcinc.org/
Golden Living Center
1042 Oak Drive,
Richmond, IN 47374
(765) 966-7788
http://www.goldenlivingcenters.com/
Ivy Tech Community College
2357 Chester Blvd.,
Richmond, IN 47374
(765) 966-2656
http://www.ivytech.edu/richmond/
There are several things that you need to do first if you wish to become a nursing assistant in Indiana. Among them, the first thing that you should do is to find a state-accredited training course to enroll in. It is important that you receive proper education and training before you are to handle any patient. Your training will be divided into lectures and clinical experiences. Currently the state of Indiana requires classes to provide 75 hours of skills practice and at least 30 hours of instruction and lectures before being eligible to test.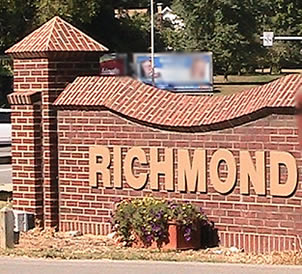 By completing a state-accredited training course, you will become eligible to apply for the license exams. These exams are conducted by the Ivy Tech Community College. If you are able to pass all the tests, your name will be added to the Registry. The Registry is a computerized list of all those who are able to work as a nursing assistant in this state. If your name is not in it, you will not be able to find a job as a CNA in this state. Certified nurse aide license holders are welcome to work here if they apply for reciprocity. When they apply, they should have a valid license and a good relationship with the state they come from. Since they are also required to pass the federal and state background checks, having records such as negligence or malpractice may be used as grounds for the rejection of their application. You should also make sure that you have me the minimum set of hours that is required by the state and submit identifying documentation. Call the Indiana State Department of Health Registry to learn more at (317) 233-1325.
This city is the county seat of Wayne County. It can be found in Wayne Township and is situated in the east central part of the state. The earliest settlers in the area came around 1806, among them were John Smith and David Hoove. According to the census of 2010, their total population was around 36,812. The population density of the city was estimated to be around 1,686/sq miles. Richmond has a total area of approximately 24.07 sq miles, where almost all of it is land.
Examples of health care providers that are found in the city include Reid @ Home, Reid Hospital & Health Care Services, West Side Medical Center, Living Pathways, Hbr Healthcare Inc., Zeller Charles J Doctor of Osteopathi, Centerstone, Wright Angela Psyd, Meridian Services Corp, Health Care Professionals, Convenient Care Center, Med Surg Plus PC, Adult & Child Mental Health, and many more. photo attribution: americaspower