Certified nursing assistant training is provided by schools in Redford, Michigan. You can find all of the authorized classes on this page. Each of these has met the standards of the state registry and will enable you to qualify for the license exams.
Barnabas Health Care School of Professional Studies
24865 Five Mile Road, Redford, MI 48239
(313) 952-2699
http://www.bhcschool.com/
Career Essentials Learning Center
9349 Telegraph Road, Redford, MI 48239
(313) 533-5900
http://celc-school.com/
Being a nursing assistant in the state of Michigan is one of the best ways for you to enter the medical field. As a nursing assistant, you get the best experiences in the medical field while under the supervision of a registered nurse. You will also get to develop a closer relationship with the patients through day to day care. To start toward certification you will want to join a program that is registry approved. Currently course will teach you at least 75 hours of coursework and skills training. During your course you will learn 51 different skills and get to gain experience using these in a clinical setting.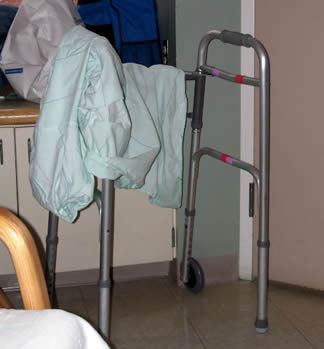 Passing the license exams is the final step to become a CNA. If you are able to pass both the written and practical portion, your name will be added to the state's Nurse Aide Registry. The Registry and the license exams are both maintained and conducted by Prometric. To be able to apply for their exams, you must provide proof that you were able to complete a training program that is approved by the state.
When you apply for the exams, you will also need to provide or choose a test date as well as a testing site. You can select a testing site that is on your current ATT letter. When you apply for to take the first part of the exams, it is highly advisable that you select the same test site as the site of the second part of the exams. Keep in mind that the appointments for the testing sites are first come first serve.
If you are unable to follow what is being asked, you will need to submit a new application as well as pay for the testing fees. All testing fees as well as the applications must be submitted to Prometric before their posted deadlines. You can speak to an official about testing and scheduling by calling the Michigan Nurse Aide Phone Line at 1-800-752-4724.
The official name of Redford is Redford Charter Township. It is a charter township that is in Wayne County. It is considered as a suburb of Detroit. According to the census of 2010, their total population had reached up to a total of 48,362 residents. It has a total area of 11.2 sq miles and a population density of 4,300/sq mile.
Health care centers and providers that can be found in the city include Priority One Urgent Care Centers, Michigan Physicians Group, Home Physicians of Michigan, Redford Clinic, Moonlite Home Health Services Inc., Nobel Home Health Care Inc., The Oakland Medical Group PC, Patient Home Health Services Inc., Medical Visiting Physicians, Gentle Home Health Care Inc., and Women's Health Care Specialist of Redford.