The nursing assistant training being conducted in the town of Princeton, Indiana that is currently being offered for enrollment is listed below. Call the school phone number if you have questions about enrolling in their Indiana State Department (ISDH) approved courses.
Hearts of Indiana
126 West State Street,
Princeton, IN 47670
(618) 262-1337
The Waters of Princeton
1020 West Vine Street,
Princeton, IN 47670
(812) 385-5238
http://www.watersofprinceton.com/
You will need to comply with the state's requirements if you wish to become a nursing assistant. First of all, you have to enroll in a CNA training program in order to learn the needed knowledge and skills that you will use to take care of the patients/residents. You can find that these programs are found all over the state being offered by different training centers.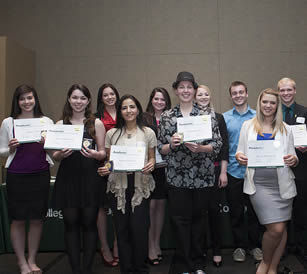 Most of the programs found in the state can be completed in a matter of a few weeks. You just have to make sure that the program you select is approved by the state. Programs will offer classes on the fundamental of nursing skills and care and you will learn the basics of working in a health care facility. You are going to be required to finish a set of hours (currently set at 30 hours of class instruction and 75 hours of clinical practice), before you can take the certification exams.
After you complete your training, you can then request for the CNA Final Examination forms from your training center. After completing it, you can then send in your application to the board along with the needed documents such as ID photo, fingerprint cards, and the results for your background checks. If you fail any of the state or federal background checks for criminal records, you will not be allowed to proceed and take the exams. Having records such as theft, abuse or a person or drugs can be cause for the rejection of your application.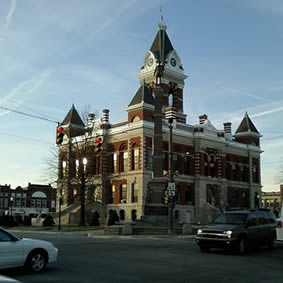 The license exams are handled by the Ivy Tech Community College. Their exams are made up of two parts, a written and a skills demonstration. In order to get your name entered in the state's registry, you will need to pass both parts of the exam.  The ISDH Registry requires all nurse aide licensees to work at least 8 hours for each two year time period at a licensed health care facility in order to remain in good standing. For more information about the exams, you can call the college at (317) 917-5948.
This city is the county seat of Patoka County. It is located within the Gibson County and is included in the greater Evansville, Indiana, Metropolitan Area. This city is also called by its locals as "The Heart of Southwestern Indiana". This city was named after one of its first settlers named William Prince. He was born in 1772 and came from Ireland. According to the last census that was taken there, their total population was around 8,175 residents. It has a population density of 1,703.1/sq mile. The total area of this city is approximately 5.08 sq miles, where all of it is land.
Health care centers that you can find in the area include Elliott John Q Doctor of Osteopathi, Deaconess Medical Group, Gibson General Hospital – Home Health Services, Spain Franklin L Jr MD FACS, Southwestern Behavioral Healthcare, Inc., Mental Health Center, The Surgery Center, and Gibson General Hospital Hope House Senior Enrichment Program. photo attribution: kandypics codnewsroom