The nurse aide training programs in Portland, Indiana that you can join are listed below. The course shared here have all met the requirements of the state registry and allow you to be eligible to take the certification exams once you complete their program.
Persimmon Ridge Rehabilitation Center
200 North Park Street,
Portland, IN 47371
(260) 726-9355
http://persimmonridgerehab.com/
It is not that difficult to become licensed to work as a nursing assistant in Indiana. To become one you will need to be able to comply with the different state rules and requirements. Among all the requirements, two of the most important is to enroll in and complete CNA classes and to be able to pass both the state and federal background checks. Without these two you will not be allowed to proceed and take the final examinations to receive your license to work.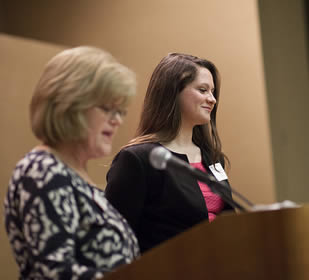 As a nursing assistant student, you will be spending most of your time in lecture classes and skills training before you will be allowed to go to the clinical area for your duties. According to the state rules, every student should not have less than 75 hours of clinical experience, and  at least 30 hours of lectures when they graduate from the program. When in the clinical setting, you will be placed under the care of a registered nurse.
The background checks are done in order to protect the interests of the patients and residents. All aspiring nursing assistant are required to pass the checks, even those who are applying for reciprocity. Having records such as negligence, patient abuse, use of drugs or any illegal substance, or a history of violence can be used as grounds for the rejection of your application.Once approved you can schedule a time to take the exams by calling Ivy Tech Community College at 317-917-5948. After you become licensed you will remain in good standing by submitting work verification every two years to the ISDH Registry that shows you worked at least 8 hours in the past two years at a licensed health care center.
Portland is the county seat of Jay County. According to the census of 2010, their total population was around 6,223 people. It has a total area of approximately 4.65 sq. miles, where all of it is land. Its population density was estimated to be around 1,566.8/sq. mile.
Examples of health care centers and providers that are in Portland, IN include Urgent Care Clinic, Pregnancy Care Center of Jay Co, Jay County Rehabilitation Services, Miller Medical Acupuncture, Preferred Family Physicians, Preferred Family Physicians Of Jay County, Jay County Hospital, Tri County Surgical, Portland Eye Center, Vormohr Medical Center, Jay County Health Strategies, and many more. photo attribution: codnewsroom