The schools in Port Townsend, Washington that are shown on this page offer the most recent nurse aide instruction available at this time. If you have any questions about joining a course, call the number provided below.
Kah Tai Care Center
751 Kearney Street,
Port Townsend, WA 98368
Phone: (360) 385-3555
Washington is the best place to become a health care provider. The demand for healthcare providers, especially nursing assistants in this state is very high. This demand is believed to continue to increase up until the end of the decade. With this in mind, now is the best time to take advantage of this and become a health care provider.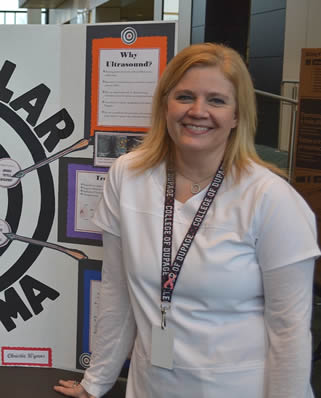 Working as a nursing assistant means you'll be working under licensed nurses and licensed practical nurses. You'll be tasked with different basic nursing care such as monitoring the patients' vital signs as well as assisting them with their daily activities. Some of the tasks like changing diapers and helping the patients go to the toilet can sometimes be a turn-off for some. That's why a genuine concern for others' health is an important thing to have when working as a nursing assistant.
The first step in becoming one is enrolling in a state-approved training program. Nursing assistant training in this state consists of at least 35 hours of lectures and 50 hours of supervised training in the clinical area. Although, there are some programs that offer more than the required number of training hours. Depending on the program you choose to enroll in, it can take you from about 2 to 6 months to complete your training.
Completing a DSHS-approved program is an important step in proceeding to the next step. If you successfully complete an NATP, then you'll be allowed to apply for the competency exam. Nursing students/graduates, military-trained medics, LPNs, RN, CMAs, and HMAs are allowed to apply for the exam, even without completing an NATP.
The competency exam is the final challenge of becoming a full-time NAC. This exam was developed to test all aspiring nursing assistants in terms of knowledge and skills. It consists of a 70 item written/oral test and a practical skills test. Candidates who pass both tests will gain entry into the Nurse Aide Registry. Only individuals whose names are on the NAR are allowed to apply for an OBRA-NA Certificate that's issued by the state's Department of Health.
Your certificate is only valid for one year. You'll need to renew it on or before your birthday every year to keep your eligibility to work as an NAC. If you fail to work for at least 8 hours as a nursing assistant, then you won' be qualified for renewal, and your certificate will be considered lapsed.  A lapsed certification can only be reactivated by taking the competency evaluation exam and passing both tests.
This city is the county seat of Jefferson County. You can find the city about 40 miles from Seattle. The city's previous name was Port Townshend. It was named by Captain George Vancouver. According to the census of 2010, their total population was around 9,113 people. It has a total area of about 9.5 sq miles and has a population density of 960/sq mile.
Health care providers that you can find in the area include Burnell Christine ARNP, Jefferson Medical & Pediatrics Group, Deborah Wood LMP, Olympic Primary Care, Jefferson Healthcare, Port Townsend Family Physicians, Alexander Cunnigham Health Services, and many more. photo attribution: codnewsroom