For the city of Port Orchard, Washington, you can find the available nurse aide classes posted below. Training shown here is authorized by the state and will allow one to test for certification once complete. call a school to learn how it will benefit you.
Ridgemont Terrace
2051 Pottery Ave.,
Port Orchard, WA 98366
(360) 876-4461
Care Plus Home Health, Inc.
1950 Pottery Rd #17A,
Port Orchard, WA 98366
(253) 381-4480
The Washington is an excellent state to train and become a nursing assistant. The training is great; not to mention the high demand there is for nursing assistants. You won't have any trouble getting a job once you meet the federal and state's training and testing requirements.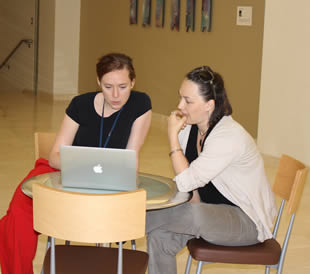 One of the most important requirements that you need to meet is getting proper training. Nursing assistants in the state must know how to take care of the patients. They must also be well prepared to face the different situations that they might encounter once they work as full-time nursing assistants. Nursing assistant training consists of 35 hours of lectures and 50 hours of supervised clinical practice. It can take about 8 to 24 weeks to complete your training.
Upon enrolling into a program, you will be required to get fingerprinted and undergo the criminal background checks. Most of the training facilities will not allow you to handle a patient unless you pass the national background checks for criminal records. However, there are also some programs that will only accept you if you have already passed the checks.
After your training, the next big requirement that you need to cross off the list is the NNAAP exam. Taking the National Nurse Aide Assessment Program is the 2nd to the last step in becoming a nursing assistant-certified in Washington. If you pass both the written/oral test and the skills evaluation exam, then your name will be added to the Washington State Nurse Aide Registry.
Only the individuals who are on the Registry are allowed to apply for a Nursing Assistant Certificate from the state's Department of Health. This certificate will be one of the first things that any employer will look for from his applicant. If you want to check your status on the NAR, you can do so by calling (360) 725-2597.
Once your name is on the Registry, you need to keep your record updated. Please inform the Registry if you ever change name or address. Failure to inform them on time can jeopardize your status on the NAR. To know what to do, please follow this link: http://www.doh.wa.gov/LicensesPermitsandCertificates/ProfessionsNewReneworUpdate/ChangeyourContactorAddressInformation.aspx.
Port Orchard is the county seat of Kitsap County. You can find it about 13 miles west of  Seattle. The city was named after Port Orchard, which is the strait that separates Bainbridge Island from Kitsap Peninsula. The city has a total population of 11,144 during the 2010 census. It has a total area of 4.9 sq miles and has a population density of 1,912.1/sq mile.
Health care facilities that are situated in the city include Port Orchard Clinic, Franciscan Cardiology Associates, Port Orchard Medical Clinic, Shilling Tamara DO, Port Orchard Medical Clinic, Franciscan Cardiology Associates, and many more. photo attribution: umich-msis