The schools in Port Angeles, Washington that are offering students enrollment in nursing assistant training are located on this page. Those who qualify will learn medical skills under the supervision of an experienced nurse, as well as receive theory and lab instruction. Call a course facility to learn more.
Peninsula College
1502 East Lauridsen Blvd.,
Port Angeles, WA 98362
(360) 417-6505
CNA Training Course
1116 East Lauridsen Blvd.,
Port Angeles, WA 98362
(360) 452-9206
Port Angeles High School
304 East Park Ave.,
Port Angeles, WA 98362
(360) 565-1566
Certified Nursing Aides (CNAs) in Washington are commonly called as Nursing Assistant-Certified (NAC). Like any other state, you must have a certification if you want to work in a state-approved health care facility. One can get a certification after successfully meeting both the state and federal training and testing requirements.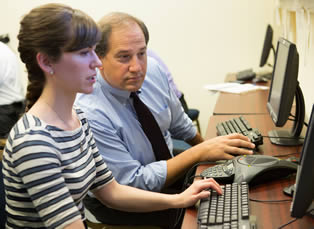 Nursing Assistant Training
You can get the education and training that you'll need to become experienced by enrolling in a Nursing Assistant Training Program or NATP. NATPs are approved and monitored by the state's Department of Social and Health Services. The program that you choose should offer at least 35 hours of classroom instruction and 50 hours of supervised clinical practice. Most of the training programs in the state can be completed within 6 months, especially if you enroll in a facility-based program.
Completing an approved program is a requirement to qualify for the competency exam. The great news is there are different ways for you to qualify. You can also take the competency exam if you meet any of the following:
–    Completion of a nursing education program
–    Completion of a Military, Air Force, or Navy medic training course
–    Completing a health care training program that's offered in another state
–    Have a lapsed NAC certificate that hasn't expired for more than one year.
Nursing Assistant Competency Exam
The competency exams in Washington are conducted with the help of the Pearson VUE Testing Company. This exam is divided into a knowledge test and a skills evaluation exam. The knowledge test is initially offered as a written exam however, applicants can request for an oral exam instead of the written test. Candidates with certain disabilities can also request for some special accommodations when taking the exam. All requests must be made upon application or else they won't be accepted.
The name of all candidates who pass both tests will be entered into the Nurse Aide Registry. Once their names are entered, they should contact the DOH and apply for an NA Certificate. If you want to check your status on the Registry, all you have to do is to call the OBRA-NAR at (360) 725-2570
Changing your Name or Address on the Registry
NA Certificates in this state must be renewed every year. In order to qualify, candidates must provide proof of employment as a paid NAC for at least 8 hours. To avoid jeopardizing your status on the Registry, you must inform both the OBRA-NAR and the DOH by submitting the Request for Change of Name/Address form. You can also do it online by following this link: http://www.doh.wa.gov/LicensesPermitsandCertificates/ProfessionsNewReneworUpdate/ChangeyourContactorAddressInformation.aspx.
This city is the county seat of Clallam County. You can find this city on the northern part of the Olympic Peninsula. It is just along the Strait of Juan de Fuca. According to the latest census, their total population during the 2010 census was around 19,038 people. Port Angeles has a total area of approximately 63.1 sq miles, where all of it is land. Its population density is estimated to be 1,823.1 people per square mile.
Examples of health care clinics that are found in the area include CliniCare Of Port Angeles Inc., First Street Chiropractic Center, CliniCare Of Port Angeles Inc., Family Planning Of Clallam County, CliniCare, Care Net Of Clallam County, Family Chiropractic Center, Port Angeles Kidney Center, and many more. photo attribution: usdol