The training centers in Pendleton, South Carolina that are currently providing nurse aide classes that are available for enrollment are listed below. If you have any questions about signing up for their certification program, please call the number provided below.
Tri-County Technical College
P.O. Box 587
Pendleton, SC  29670
864-646-8361 or 864-646-1892
(Multiple classes are being offered)
Working as a nursing assistant in South Carolina will give you the chance to work under the watchful eyes of licensed nurses and licensed practical nurses. As a nursing assistant, you will be performing tasks that will assists the patients with their daily activities like grooming, bathing, eating, exercising, toileting, ambulating, and many more. You will also perform routine procedures such as vital signs taking and emergency procedures when they need arise.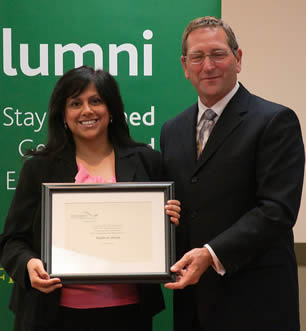 Before you can work as a nursing assistant, you will need to get certified first. The first step in becoming a CNA in South Carolina is to attend and complete a Nursing Assistant training program that is approved by the state's Department of Health and Human Service. Your training will consist of a minimum of 100 hours. Out of all the training hours, you will be spending no less than 40 doing practical training.
Completing a training program is a necessary step since this is one of the best ways to become eligible to apply for the certification exam. This exam consists of a written/oral exam and a skills evaluation. If you are able to pass both portions, you will become certified. If you fail in one portion, you will be given another 2 attempts to pass all the tests. If you still fail after the 3rd attempt, you will have to attend another training program before you can apply again.
Once certified, you will be allowed to work full-time as a nursing assistant in a Medicaid-certified nursing facility for 2 years. If you want to remain eligible for work as a CNA, you must keep your certification current by renewing your certification before it expires. An expired certification can no longer be renewed. If you want to work again as a nursing assistant after your certification expires, you will need to start from the beginning by completing a state-approved program and then take on the certification exam.
This town is a part of Anderson County. It is considered as the sister city of Stornoway in the Outer Hebrides of Scotland. This town was included in the National Register of Historical Places back in 1970. Pendleton has a total population of about 2,966 during the last census. It has a total area of about 3.6 sq miles, where all of it is land. It has a population density of 831.5/sq mile.
Examples of health care centers that you can find in the area include Bruce Arthur L DR & Associates, Shobha Dental Care Center-Dr Rao DMD, Pendleton Family Practice, Eurodent Inc., Pendleton Dialysis Clinic, Jordan Healthcare Systems, Pendleton Medical Clinic, DaVita Dialysis Center, and Anmed Health Pendleton Family Medicine. photo attribution: ufv