The nurse aide programs found in Pekin, Illinois that are shown on this page are all the certification classes that are currently offering enrollment to the public. All training classes that are listed below are approved by the state of Illinois. Call the phone number listed in the description below to speak with a program director to get the latest details.
Hallmark House
2501 Allentown Rd.,
Pekin, IL 61554
(309) 347-3121
http://www.hallmarknursingcenter.com/
If you are thinking on becoming a nursing aide in the state of Illinois, then you have to comply with the different state requirements. Among the different requirements, the most important among them are the completion of a certified training course and passing the background checks. Without these two, you will not be allowed to proceed and take the license exams. Taking on the exams is an importance step since the state does not allow any individual to work in a healthcare facility if their name is not on the state's Nurse Aide Registry.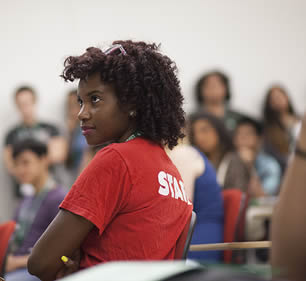 Completion of CNA classes and the state exams will enable you to be placed on the Illinois state registry. Assistants will use the basics of nursing care in attending to the patients' needs on the job. The state's license exams are composed of a written and a skills demonstration exam. Out of all the skills that were taught to you, only a few will be randomly selected and be asked to be performed. In order to pass the license exams, you must pass all the exams. If you happen to fail, you will be given three attempts to pass. If you fail after the third try, you will have to undergo retraining before you will be allowed to take it again.
Certified license holders from other states are welcome to apply for work here. Before they will be eligible for work, they must apply for reciprocity. When applying, they must have a good relationship with their state and a valid license. Those who are applying for reciprocity are also required to pass the federal and state background checks for criminal records. Call 217-785-5133 the phone number for the registry to learn more about how you can qualify.
This city is the county seat of Tazewell County. It is also the largest city that you can find there. Aside from that, it is also a primary city of the  Peoria metropolitan area. With a total population of 34,094 residents during the 2010 census, it is the 13th most populous city that is not a part of the Chicago Metropolitan Area. Their population density is estimated to be around 2,574.8 / sq mile. The city's total area is approximately 13.8 sq miles, where all of it is land.
Health care centers that are found in Pekin, IL include Planned Parenthood, Procare Home Health Services, Ruskusky Foot and Ankle Clinic, Ltd., Tazewood Mental Health Center, Renal Care Group, Methodist Medical Center – Methodist At Pekin, Professional Therapy Services, Urgent Care, Family Health Center of Pekin, Behavioral Medicine Services At Pekin Hospital, and many more. photo attribution: codnewsroom