Those interested in a nurse aide job can find the available training classes in Okeene, Oklahoma on this page. These schools are currently open for enrollment and have met state standards. For more information, please call the number to speak with a facility administrator.
Summit Living Center
119 North 6th Street,
Okeene, OK 73763
(580) 822-4442
The career path of a certified nursing assistant is vast not only because of the great demands for the job, but because of the different ways that you can improve your skill, knowledge, and career standing as a CNA. The average salary of a nursing assistant in Oklahoma is around $20,000 in a year, but with further training and experience, you can quickly increase that number.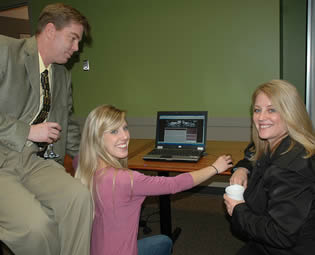 If you want to become a nursing assistant, then the first thing that you should do is to enroll in a CNA training program that is approved by the state's Department of Health. Before you enroll, you should make sure that you are physically fit to take care of the patients, especially the elderly, and have a clean record so that you can pass the mandatory background check. If you complete the program and meet all the requirements, you can then try to take on the license examinations.
One of the ways that you can further your career is by getting an advanced certification such as certified medication aide, residential care aide, or adult day care aide certification. The certification process for each of these will require you to complete advance programs and pass a competency evaluation exam. Some of the certifications, such as CMA, will require you to have some working experience as a certified nursing aide.
Another route you can take is by enrolling in a CNA II training program. If you have some financial problems, this would be a perfect way since the programs are funded by the Oklahoma State Department of Health and are free to those who meet the qualifying criteria.
CNA II programs take 27-30 hours to complete. The program will take up 11 modules that will focus more on new and old subject such as communication, aging process, spirituality and dying, quality of life, dementia care, nutrition, and many more. To be eligible for this you must have at least 6 months of working experience as a nursing assistant at the same health care facility. For more information on how to become a certified nursing assistant II, you can contact Vicki Kirtley, the Director of Nurse Aide Registry, Health Resources Development Service at VickiK@health.ok.gov.
One advantage of becoming a certified nursing assistant II is that you can still climb up the career ladder and become a nursing assistant III. Like the previous process, you will have to undergo another training program that is also funded by the OSDH. The nursing assistant III programs also take 30 hours to complete, but these programs will now only focus on 4 main concepts. These concepts are: Compassionate Care for Alzheimer's and Dementia, Functional Maintenance and Restorative Care, Compassionate Care for Mental Illness and Traumatic Brain Injury, and Personal Responsibility. To know more, please follow this link: http://www.ok.gov/health2/documents/LTC%20CNA%20III%20Career%20Ladder%20Brochure%202012-03.pdf.
Okeene is a town that is located in Blaine County. It had a total population of 1,240 during the last census and a population density of 541.2/sq mile. The total area of the town is approximately 2.3 sq miles, where all of it is land.
Examples of health care centers and providers that are found in the area include Okeene Hospital Medical Clinic, Okeene Medical Clinic: Talley Michael MD, Parrott Kenneth D MD, Atendido Amadeo G MD, Summit Healthcare LLC, Pinnacle Wellness Clinic , and many more. photo attribution: ufv