The schools one can enroll in within Odessa, Washington that are open for certified nurse aide courses are shown below. Passing the program and the license exams is required before one can work long-term in health care facilities in WA.
Odessa Memorial Hospital
P.O. Box 368,
Odessa, WA 99159
(509) 982-2611
Working as a nursing aide in Washington is very fulfilling and rewarding. It is considered to be one of the best ways to start a career in the field of healthcare. To work in this occupation, you'll need to get into the Nurse Aide Registry and apply for a DOH issued certification.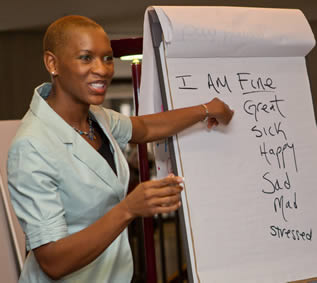 You can get into the Registry by challenging the National Nurse Aide Assessment Program Examination. You can establish eligibility for the NNAAP exam by applying through any of these following routes:
–    New Nursing Assistant
–    Nursing Student/Graduate
–    Military Professionals
–    Out-of-State Graduate or CNA
–    Those with a Lapsed Certification
New Nursing Assistants
You can qualify for this route if you were able to complete a DSHS-approved Nursing Assistant Program (NAP) in Washington. The program you choose must have at least 85 hours of training. The training hours are divided into 35 hours of classroom instructions and 50 hours of supervised clinical practice.
Nursing Student/Graduate
Nursing assistant training is similar to that which nursing students receive. These students/graduates can immediately apply for the certification exam. This also applies to registered and licensed practical nurses.
Military Personnel
This route is for individuals who completed military training as either a medic or a corpsman. Applicants will need to submit their application to the state's ADSA to determine if they are qualified. Once they receive your application and find you qualified, they will send you the application packet.
Out-of-State Nursing Graduate or Certified Worker
You can also apply for the NNAAP exam if you completed an education program from another state. Those who completed a state-approved training program in another state, but haven't taken the NNAAP exam can apply in the exam that's conducted in Washington.
Workers with Lapsed Certification
Nursing assistant certifications are only valid for one year. Applicants must renew their certification on or before their birthdays to maintain their eligibility to work full-time. If they fail to renew, their certification will be considered lapsed or expired. A lapsed certification can only be reactivated by taking a competency exam.
The National Nurse Aide Assessment Program Examination (NNAAP Exam)
This exam is divided into two parts – a written/oral test and a skills evaluation exam. Candidates must pass both tests to gain entry into the Nurse Aide Registry. Once they're in the Registry, they will be allowed to apply for an NA Certification through the Washington State Department of Health.
Odessa is a town that is situated in Lincoln County. It was first settled in 1886 by George Finney. According to the census of 2010, their total population was around 910 people.  It has a total area of 0.8 sq miles, where all of it is land. Its population density is estimated to be 1,170.9 people per square mile.
Examples of health care centers and providers that you can find within the city include Odessa Memorial Healthcare Center, Seattle Children's Hospital, Powell, Linda J MD ADFP, and many more. photo attribution: usdol