Working in the medical field is a respectable as well as a stable career. It is essential that one should have the knowledge as to the tasks needed to be performed according to one's roles. The certified nursing assistants and medical assistants are health care providers involving working with the patients of varied ages as well as with different physical condition and providing them patient care at high quality. However, both careers have specific responsibilities and roles in providing patient care.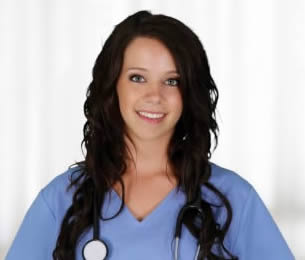 Medical assistants give focus on the medical care of the patients and on the administrative work. They do the administration of injections as well as medications and take the health information of the patients. Frequently, the medical assistants do both office and medical tasks.
They do the gathering of the patient information when the patients seek for consultation and they perform the collection of the insurance information from the patients. Primarily, they work under the direct supervision of the physician. Within their scope of practice, they can draw blood sample for laboratory testing, do patient assessment such as preliminary physical examination. Moreover, they obtain vital signs like blood pressure, pulse rate, and respiratory rate.
Other duties of the medical assistants include the following:
• obtaining the medical history, medication maintenance, and list of allergies
• doing the compilation of the charts of the patients
• scheduling appointments
• answering phone calls
• cleaning and sanitizing the examination rooms and equipment after patient use
• stocking rooms with equipment and supplies necessary in the performance of patient care
You can learn more about receiving a medical assistant certificate on this page.
Nursing assistants primarily work in nursing homes, hospitals, and other long-term facilities. The care that they provide is based on the skills as well as knowledge learned during the CNA training program. As part of their scope of practice, it has a protocol on giving instructions regarding the care that they will be performing such as bathing, toileting, and feeding.
A CNA takes the role of a caregiver to patients and they help the patients with their medical needs. They provide direct patient care by giving assistance with the ADL's, helping them with their physical activities, and monitoring the intake and output. They assist the nurses in treatments including wound care.
NA's help with preventive measures like doing a follow-up on turning schedules for the reduction of pressure ulcers. They relay the condition of the patients to the nurses. It is also part of their responsibilities to prioritize the safety of the patients like making sure of the usage of safety devices like the patient alarms and bed side rails.
Below are other duties of nursing assistants:
• gathering information like vital signs (pulse rate, respiratory rate, and blood pressure)
• ordering blood tests
• keeping records of the patient information
• doing bedside care including those who are disabled or anesthetized during their recovery and on continuous basis
• being available in times when the patients need them and this would mean working during nights, weekends, and also on holidays