We've compiled all the nursing assistant training programs that are open for enrollment in Lovell, Wyoming as of the making of this page. You can learn more about each of the classes offered by calling the school or sending them an email.
Northwest College – Lovell Outreach
115 Lane 12
Lovell, WY
Contact Information:
Northwest College
231 West 6th
Powell, WY 82435
(307) 754-6479
Fax: (307) 754-6175
Enrolling in one of the training programs shown on the list above is the first step to becoming a certified nursing assistant or CNA in the State of Wyoming. Not only will completing an approved training program teach you the competencies needed to become a experienced on the job, it will also make you qualified to apply for the certification exams. Remember that the Nursing Home Reform Act clearly states that long-term nursing assistants must be certified.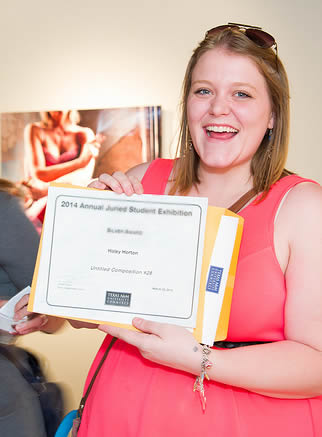 CNA training in this state usually last around 3 to 4 months, depending on the training program that you choose to enroll in. All programs are required by the Board of Nursing to offer a minimum of 105 instructional hours. These hours shall be divided into at least 75 hours of lectures and 16 hours of practical training. The training facility has the freedom to allocate the remaining hours.
The nurse aide exams in this state are offered by the American Red Cross with the help of Pearson VUE. It is divided into two parts which are a written test and a practical skills demonstration. Candidates who have trouble reading can request to have the written test change for an oral version for no extra charge. Aspiring candidates will only have 12 months after completing their training to pass both tests. A candidate may only take the exams, no more than five (5) times within that time.
Certification Process Fees:
–    DCI Background Check Fee: $60
–    Exams Testing Fee: $98
–    Application Fee for the NAR: $60
Reimbursement:
In accordance with federal law, a certified nursing assistant who manages to find work within 12 months after getting certified may be reimbursed by the 1st hiring employer for some or all of the expenses. Those who were already employed or have received an offer of employment prior to enrolling in a training program may not be charged for the training and testing costs. All payments will be billed to the employer. Contact your employer to find out more about reimbursement.
Becoming a CNA II
A Level II is a certified nursing assistant who has received advanced training and is allowed to perform more advanced tasks such as assisting in oxygen therapy and catheter removal. Acquiring this advanced certification can increase the chances of a higher pay or a promotion. Getting this certification means undergoing a Level II training program and taking another competency exam.
To get accepted into a CNA II training program, an applicant must:
–    Be at least 18 years old
–    Have a high school diploma or a GED certificate
–    Have a current certification and a clean record
–    Complete at least 1,500  hours of documented work as a nurse aide
–    Work in a place where the required competencies may be formed.
The usual cost of CNA II training is around $250, which would already include textbooks. You can find out more by following this link: https://nursing-online.state.wy.us/Resources/CNA%20II%20Program%20Brochure.pdf.
After getting certified, you'll be allowed to work in any health care setting in the state. You can avoid all the hassle of relocating to a different place by just working in Lovell. This city has a total population, as of the 2012 census, of around 6,308 people who are living in a total area of 4.25 square miles. The demand for these types of health care workers in this city has always been good with various places to work such as the Powell Valley Healthcare, VA Powell Clinic, Powell Valley Care Center, and many more. photo attribution: tamuc