The nursing assistant training courses in Winter Haven, Florida that are currently open for enrollment are shown on this page. If you have any questions about how you can join a state approved class, please call the phone number below.
American Red Cross
147 Avenue A NW,
Winter Haven, FL 33881
(863) 294-5941
J & J Healthcare Institute
1479 6Th Street Nw
Winter Haven, FL 33881
407-839-3363
Ridge Career Center
7700 State Road 544
Winter Haven, FL 33881
863-419-3060
The state requires its nurse aides to have a certification before they can work in any health care setting. The only way for you to get a certification is by taking on the license exams after you complete your training. Your training must come from a state-approved training program so that you will become eligible to apply for the license exams. To complete a training program, you must have 75 hours of classes and 100 hours of skills training. While still a nursing assistant student, you will already be exposed to the clinical area so that you can get a good grasp at what it is really like to work with actual patients and other members of the healthcare team.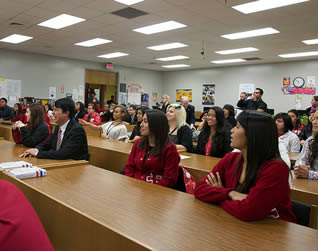 Another way for you to find work in this state is by applying for reciprocity. This method is only applicable to those who are already holders of a CNA license. When applying for reciprocity, the applicant must have an active license. They will also be required to submit a copy of their certification, the results for the background checks, and their exam results. For more information, you can call the state's Nurse Aide Registry at (850) 245-4567. To qualify to take the certification exam in the state of Florida you need to be 18 years of age, have a basic competency in reading and writing, and complete seventy-five hours of class instruction work and one hundred hours of practical training.
This city is a part of Polk County. It is also included in the Lakeland–Winter Haven Metropolitan Statistical Area. According to the census of 2007, their total population was around 32,577 people, making it the second most populous city in the county. It has a total area of approximately 25.4 sq miles, and has a population density of 1,042.8/sq mile.
Examples of health care providers that you can find in the area include First Choice Urgent Care, Health Adventure Coach LLC, Family Medical Center, Winter Haven Ambulatory Surgical Center, Tender Loving Care Health Care, Mental Health Services of Winter Haven Hospital, and many more. photo attribution: departmentofed