The certified nursing assistant classes that are being offered in Wichita Falls, Texas are listed here in detail. To learn more about signing up for the programs available here, please call any of the numbers below.
Vernon College Nurse Aide Program at City View High School
4105 Maplewood Ave.,
Wichita Falls, TX 76308
(940) 696-8752
(Multiple classes are available)
River Oaks Care Center
100 Bailey Street,
Wichita Falls, TX 76301
(940) 766-0279
University Park Nursing and Rehabilitation CNA Program
4511 Coronado Ave.,
Wichita Falls, TX 76310
(940) 692-8001
Hirschi Math-Science I B Magnet High School
3106 Borton Ave.,
Wichita Falls, TX 76305
You are required to enroll in a nurse aide instruction course that has been approved by the Department of Aging and Disability Services before you can take the state competency tests. Before being allowed to join you must pass both the federal and the state background checks, an admission application, and submit identifying documentation. Once enrolled your class will cover fundamental nursing related tasks and procedures commonly used on the job. In addition you will get clinical practice performing these tasks in an environment similar to that found in a long-term care facility.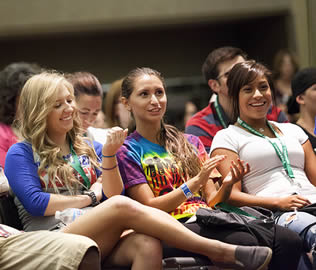 Some of the skills you will be taught during instruction are: psychosocial family/patient needs, range of motion exercises, communication, measuring and recording vital signs (pulse, respiration, blood pressure), housekeeping, nourishment, safety procedures & practices, toileting, catheter care, patients rights, observation skills, and transporting patients.
Next you will want to schedule a time to pass the state license exams to be able to work in the state permanently. Normally your school can help you locate a test facility to take the license exams. However, you can also call the Nurse Aide Competency Evaluation Services at (512) 467-0615, or toll free at 1-800-444-5178 to find a testing location near you. When you take the exam you will need to complete a skills test and a written test. For the skills test you will need to demonstrate five nursing assistant tasks that are selected at random. During the writing portion you will need to answer 70 multiple choice questions.
The applicant must pass both parts in three tries each to become certified. Those who are certified are eligible to work for 24 months and are listed in the nurse aide registry and given active status. You can check your registry status at any time by calling the automated phone line at 1-800-452-3934 and follow the prompts.
This city is the county seat of Wichita County. It is included in the Wichita Falls Metropolitan Statistical Area and is known to many as "The City that Faith Built". As of the 2010 census, their total population had reached up to a total of 104,553 residents, which makes it the 9th most populous city in the state of Texas. It has a total area of 70.1 sq miles and a population density of 1,474.1/sq mile.
Health care providers that are found in the area include Rose Street Mental Health Care, Helen Farabee Center, Grace Medical Clinic, Maplewood Ambulatory, Big Sky Counseling & Assessment, Taft Counseling Center, Wichita Home Health Services, WIC State Agency, Physicians Exchange, Breast Center of Texoma, Caprock Home Health Services, Texoma Spine and Pain Center, and many more. photo attribution: codnewsroom