Health care facilities, and schools that are offering nursing assistant training in Waipahu, Hawaii are listed in detail below. If you know other classes that meet state standards and are being offered, please contact us and we will add them to the page.
Healthcare Training and Career Consultants, Inc.
94-210 Pupukahi Street, Suite 206,
Waipahu, HI 96797
(808) 676-4933
Comprehensive Health Care Services
94-910 Moloalo Street,
Waipahu, HI 96797
(808) 678-6999
Website: http://www.wcchc.com/
The state of Hawaii requires all aspiring nursing assistants to complete a state-approved training program before taking care of any patients on their own. To pass a training program, you must be able to meet the total number of hours that is required by the state. Most of the programs take only up to a couple of months to complete. When you finish a program, you should have at least 70 hours of classroom lectures and 30 hours of practical training. When you are in the clinical area, you should be placed under the supervision of a registered nurse or another member of the healthcare team.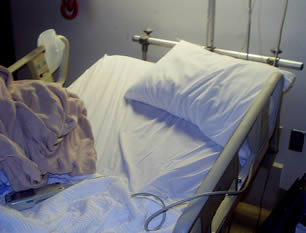 After you complete your training, you will become eligible to apply for the license exams. You will need to send in your finished application form along with the needed document. You can download a copy of the application forms at https://www.prometric.com/en-us/clients/nurseaide/pages/HI.aspx. The license exams for this state are mostly handled by Prometric. Their exams are composed of two parts, a written/oral exam and a knowledge demonstration on the different nursing skills. To pass the license exams and get your name entered in the state's registry, you have to pass all the exams. If you fail in at least one exam, you will have the chance to pass it again after 30 minutes. The license exams usually take only about 5 ½ hours to finish. You will get the results immediately after the exams.
This census-designated place was once a sugar plantation town. You can find this CDP on the island of Oahu, The name of the CDP was derived from an artesian spring. The name basically means "water gush forth". According to the last census that was taken from the area, their total population was around 33,108 people. It has a total area of approximately 2.6 sq miles, where almost all of it is land. Its population density is estimated to be 12,882.8/sq mile. You can use Interstate H-1 and Hawaii Route 90 to get to Waipahu.
Health care centers that you can find located in the area include University Women's Health Specialists, Saint Francis Healthcare System of Hawaii – Saint Francis Residential Care Community, Manawa Lea Health Services, Kahi Mohala Behavioral Healthcare, Acute Care Medical Services Inc., Westgate Medical Clinic, and many more. photo attribution: chrstphre