The certified nursing assistant training in Vero Beach, Florida that is shown on this page offers the most recent available, stat approved courses that are open for you to enroll in. Contact one of the schools from the list below to get more details about enrolling a certification program.
Indian River State College
6155 College Lane
Vero Beach, FL 32966
772-462-7570
Treasure Coast Medical Academy, Inc.
1191 South Us Highway 1
Vero Beach, FL 32962
772-564-7190
School District of Indian River County Adult Education
1426 19th Street,
Vero Beach, Florida 32960
(772) 564-4970
Vero Beach High School Nurse Aide Training Program
1707 Fighting Indians Way,
Vero Beach, FL 32960
772-564-5509
There are several requirements that must be done before you will be allowed to handle patients as a nursing assistant. The most important of those is the completion of a training program that is approved by the state. It will take you about 6 months to complete your training. Your training will be divided in to 75 hours of classes and 100 hours of skills training. After the completion of your training, you can then proceed in applying for the competency exam of the state.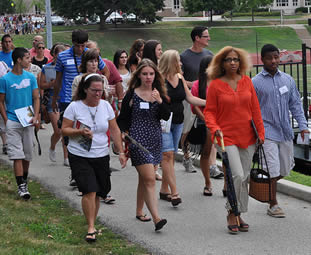 As a nursing assistant student, you will be taught in different topics like infection control, mental health, rehabilitation, therapeutic communication, medical terms and other concepts. You will also be taught in skills like catheter care, vital signs training, bed bath, and assisting in ROM exercises, ambulation, and feeding with the use of normal or special methods.
The competency exams are composed of a written and an skills examination. The exams are conducted by Prometric. Aside from the completion of a training program, one other important requirement is passing the state and the background checks. You will not be able to proceed if you fail this test. You can also request that your first exam to be replaced with an oral examination. For more details about taking the competency exam of current certification requirements you can call the Florida Nursing Assistant Registry at (850) 245-4125.
Vero Beach is the county seat of Indian River County. It is included in the Sebastian–Vero Beach Metropolitan Statistical Area. According to the census of 2006, their total population was around 16,939. Vero Beach has a total area of approximately 12.93 sq miles and has a population density of 1,598.9 per square mile. The earliest settlers came in 1870.
Health care centers that you can find in the area include New Vision Eye Center, East Side Urgent Care, Indian River Walk In Care, Indian River Pharmacy, Med Point Walk-In Clinic, Mobile Imaging Of St Lucie, A Nurses Touch Healthcare Inc., and Sleep Disorders Center Florida. photo attribution: sjuadmissions