The nursing assistant training programs being given to students in Tahlequah, Oklahoma are shown to you below. If you know of other classes being offered that meet state requirements, you can send them to us and we will add them to the page.
Indian Capital Technology
1400 South Hensley Dr.,
Tahlequah, OK 74464
(918) 456-2594
(Other classes are being offered here)
Becoming a nursing assistant in Oklahoma is one of the best ways to enter the field of health. There are six classifications (LTCA, HHA, DDCA, Residential Care Aide, Adult Day Care Aide, and CMA) of nursing assistants which you can choose from. The other certifications, such as the CMA certification, are only available once you have a basic certification and be listed on the state's NAR. You can enter the NAR by being certified as a long term care aide, home health aide, and a developmentally disabled direct care aide.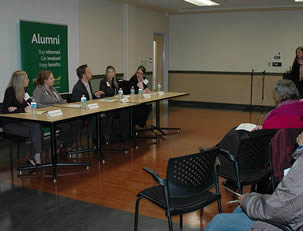 To get a basic certification, you will need to challenge its competency exam. Before you can apply for the exam, it is important and necessary that you enroll in and complete a CNA training program that is approved by the state's Department of Health. Your training will be divided into lectures and clinical duties. You will learn different topics such as basic care, body mechanics, safety and emergency, infection control, communication skills, nutrition, elimination, aging process, and many more.
The competency exam consists of a knowledge test and a skills evaluation. The knowledge test may be taken in either its oral or written version. The standard set is the written version. For those who wish to take the oral test instead, they must request it during their application. There will also be some additional charges for those who want to take the oral exam.
You must pass all the tests within 3 attempts and within 2 years from passing your program to get certified. If you fail to do so, then you will no longer be allowed to reapply for the exam, unless you recomplete another state-certified CNA program. When retaking the test, you will only need to take the part of the exam that you failed in.
If you wish to further your career, skill, and knowledge, you can enroll in a nursing aide II program. These programs are funded by the state's Department of Health and are free to those who meet their qualifying criteria.
The career ladder for nursing aides does not stop there. Once you become a nursing aide II and acquired the necessary training experience, you can then climb further by becoming a nursing aide III. Like the NA II programs, the CNA III programs are also free for those who meet the required criteria. To find out more, please visit this link: http://www.ok.gov/health/Protective_Health/Long_Term_Care_Service/Certified_Nurse_Aide_Career_Ladder_Training/index.html.
This city can be found in Cherokee County. It is the seat of government of the county. The city was originally founded as a capital of the original Cherokee Nation. You can find that this city is located near the foothills of the Ozark Mountains. Many linguist think that the name of the city can be translated in to grain or rice. According to the census of 2010, their total population had reached up to a total of 15,753 residents. It has a population density of 1,312.75/sq mile. The total area of the city is estimated to be about 12.0 sq miles, where all of it is land.
Health care centers and providers that are located in the area include Neo Health Tahlequah Health Center, Cherokee Nation Health – Behavioral Health, Hartsell Psychological Services, Cornerstone Home Health Care Inc., Neohealth, Oklahoma Healthcare Solutions, Multi County Counseling Inc., Creoks Mental Health, Hyperbarics & Wound Care, Country Style Healthcare, Tahlequah City Hospital, Tulsa Dialysis Center Tahlequah Unit, Green Medical Clinic, and Oklahoma Healthcare Solutions. photo attribution: ufv