The technical facilities offering nursing assistant training in Niles, Illinois that are being offered and are available as of the moment are all listed below. If you have any questions about the cost of tuition, certification requirements, or program curriculum, please call the number provided below to speak with a program director.
Advanced Medical and Technical Institute [AMTI]
9120 W. Golf Rd.,
Niles, IL 60714
(866) 950-8416
If you want to work in a long-term healthcare facility as a nursing aide, you have to meet several requirements. First of all, to be eligible to apply for work anywhere as a nursing aide, you must have your name entered in the state's Nurse Aide Registry. The only way for you to do so is if you pass the state's CNA competency exams.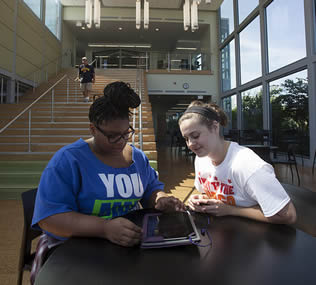 One of the many prerequisites to apply for the exams is to complete a state-approved training program. You have to option to enroll in either a nurse aide program or a nursing course. An advantage of selecting a nursing aide course is that you do not have to spend that much. To complete a program, you must meet the minimum requirements of training hours. These hours will be composed of classroom lectures and 40 hours of clinical training. After completion of the program you will be eligible to take the certification tests to receive your license. Unlike other states, when you have worked within 2 consecutive years, your license will never expire and there will be no need for you to renew it. You can learn more about registry rules by calling them directly at their help desk phone number, 217-785-5133.
If you hold a nursing assistant certificate from another state you apply for reciprocity by submitting your transcripts, completed application and undergo a background check. Those who have undergone training as a medic may also apply for the license exams, provided that their training are similar to those offered in the training programs. They should also have a minimum of 40 hours of experience in their field. When applying, they will need to submit a copy of their certification to prove that they have completed the necessary training and education.
This is a village that is located in Main and Niles Townships. It is also a part of Cook County. The area was first settled back in 1827 and was only incorporated on August 24, 1899. There are no clear evidences as to where the name of the community was taken. According to the census of 2010, their village had a total population of 29,803 people. It has a total area of 5.9 sq miles and a population density of 5,117.9 / sq mile.
Examples of health care centers that are situated in the town include Physicians Immediate Care, North Suburban Surgical Consultants, Advanced Healthcare, Regency At Home Health Service LTD, Neomedica, Fresenius Medical Care, Advanced Imaging Specialists, North Suburban Surgical Consultants, Senior Choice Healthcare, Sleepmed Digitrace Inc., and Legacy Health Care Services. photo attribution: codnewsroom