The certified nursing assistant classes that are open for you to enroll in and are located in Mesquite, Texas are all found on this page. Training shown here has met the approval of the TX Department of Aging and Disability Services.
C. E. Global Health Education Network Inc.
3213 North US Hwy 30,
Mesquite, TX 75150
(972) 698-7792
Maria's Career Institute, Inc.
427 North Town East Blvd.,
Mesquite, TX 75150
(972) 226-8600
El-Shaddia Professional Institute
2737 Springrain Dr.,
Mesquite, TX 75181
You are required to have a license to be able to work as a nursing assistant in the state of Texas. To get your license, your name must be entered in the state's registry list of nursing assistants with active status. It will only be entered if you have passed a course approved by the Department of Aging and Disability Services and passed the license examination. You can also apply for reciprocity if you already have a license from a different state.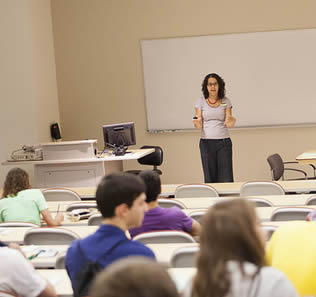 When you enroll in a program you'll find that there are two primary components. These are classroom instruction and hands-on skills practice. Your classes will help you learn the fundamentals of being a nurse aide, and how to provide basic care for long-term care residents and health care patients. Your clinical skills training will be set in an environment similar to that found in a  medical facility. You will get hands-on practice performing tasks like: measuring vital signs, ambulatory & range of motion exercises, housekeeping, catheter changing & recording output, safety procedures, infection control, assisting with residents needs, nourishment, and communication skills.
Once you have finished the class they can schedule you a time to take the competency exam to get your certification. You can also contact the Nurse Aide Competency Evaluation Services by calling 1-800-444-5178 or their local number at (512) 467-0615 to find a testing location close to you. The exam is two part which is a written and physical skills test. For the written portion of the exam you will answer 70 multiple choice questions. For the physical skills portion you will need to demonstrate five randomly picked skills you learned during training. You are given three chances to pass both parts of the test before needing to retake the training requirements.
Those who pass both portions are given active status on the nurse aide registry and become certified. When you become certified on the registry you are listed there for a duration of two years. Your certification does not expire , however you will have to contact the Texas nurse aide registry for each two year period to show work verification to remain in active status. You can contact their automated phone system to check your certification status by calling 1-800-452-3934 and following the prompts when directed.
This city is included in Dallas and Kaufman counties. Most part of the city belongs to Dallas County while only small parts of its eastern side fall into Kaufman County. Founded on March 14, 1878, this city is now the 8th most populous city in the state. As of the 2010 census, their total population was approximately 139,824 people. It has a population density of 3,216/sq mile. The total area of the city is approximately 46.2 square miles.
The Dallas Regional Medical Center is considered to be the 2nd biggest employer that is located in the city. Other health care providers that can be located in the city include Pure Care Home Health Services, We Care Home Health Service Inc., Jk Home Health Services, Southwestern Institute of Neurology, Mesquite Children's Clinic, Trinity Hearing Healthcare, Digestive Health Associates of Texas, and Radcom Associates. photo attribution: codnewsroom