You can see all of the nursing assistant training being offered in Leominster, Massachusetts listed here in detail. By calling the facility listed below you can get up to date information about how to enroll, and receive approval to take the license test.
American Red Cross Nurse Assistant / HHA Training
29 Main Street, Leominster, MA 01453
(978) 537-3339
http://www.redcross.org/ma/worcester/
As a nurse aide you will work under the guidance of an RN and take care of patients in long-term care homes and hospitals throughout the state. Typically you will help create a safe living environment for residents and provide basic necessities and foster an independent lifestyle for those in your care. Those who wish to pursue this occupation should be at least 16 years old, have a recent copy of a negative chest x-ray or TB exam, present a photo I.D, pass a reading comprehension test, be in good overall health and pass a background check.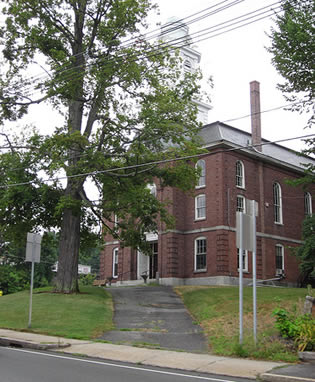 The Omnibus Reconciliation Acts of 1987, 1989 and 1990 calls that there should be the maintenance of a nurse aide registry program and the establishment of the certified training and evaluation programs. With these provisions, the Nurse Aide Registry Program or NARP was created. The state registry for nurse aides is required to approve and monitor training programs, oversee the competency programs that the students will have to take afterwards, allow renewal of the registration of qualified nursing aides every two years, and coordinate the reimbursement of Medicaid portions of training. If you have any questions regarding what is takes to become a nursing assistant, you can call the registry at (617) 753-8144.
The requirements for this state are basically similar to others. To become a nursing assistant, you will need to undergo the proper training, before you are allowed to take the competency exams. If you want to work for a long period in a nursing facility or hospital, you must be able to take and pass the license exams. The exams will be composed of two parts, a written and a clinical exam. The written portion will take a couple of hours while the practical demonstration will take only a few minutes. Once you are able to pass the exams, your name will then be entered in the Registry and you will be allowed to work.
Leominster is a city that is located Worcester County. You can find this city a few miles north of Worcester and west from Boston. It is also known as the "Pioneer Plastics City". According to the census of 2010, their total population was around 40,759. The total area of Leominster is approximately 29.8 sq miles and has a population density of 1,400/sq mile. Major highways that you can access to get to this city include U.S. Routes 2, 12, 13, and 117, as well as Interstate 190.
Examples of health care centers and providers that are found in the area include Sisters of The Presentation – Health Care Center, Central Mass Ambulatory Endoscopy Center, Always On Call Health Service, Manor On The Hill, Center for Health & Development, Seven Hills Behavioral Health, Herbert Lipton Community Mental Health Center Inc., Fallon Clinic – Laboratory, Lifespan Family Counseling Center, Health Alliance Hospital Rehabilitation Services, and many more. photo attribution: dougtone