Training to become a nursing assistant in Lauderhill, Florida that is open for enrollment is listed below. If you have any questions about the certified nursing assistant classes that are available in Lauderhill, please contact the business numbers provided below.
Caring Heart Career Institute
7169 West Oakland Park Blvd.
Lauderhill, FL 33313
(954) 748-3575
Caring, Inc. Nurse Aide Training Course
4200 NW 16th Street
Lauderhill, FL 33313
(954) 485-7979
West Broward School For Nursing Assistants
4444 North University Drive
Lauderhill, FL 33351
954-572-8955
To be able to work in this state as a nursing assistant, you must have a CNA license. You can get a license if you pass the exam that is conducted by Prometric. To take this exam, you have to comply with the different requirements of the state. These requirements include possessing a high school diploma, being at least 18 years old, and complete a state-approved training program. Other requirements for the exam include passing an ID photo, fingerprint cards, 2 passport sized pictures, transcript of records, and the payment for the background checks. You will not be allowed to take the examination if you fail the background checks that will be conducted by both the federal and the state.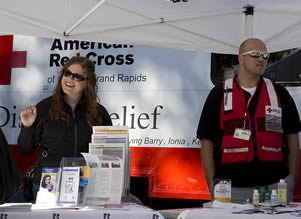 If you are already a CNA license that was issued from a different state, then you will no longer be required to take the state's license exam. You will also have a different set of requirements. Such requirements include passing a copy of your license or certification, the exam results, and the results for your background checks. Records like theft, patient abuse, neglect, or malpractice may be used as grounds for rejecting your application. Some of the offenses mentioned here also apply for those who are applying through regular methods.  You can get a copy of the application forms at www.prometric.com. You can also contact the Florida Nursing Assistant Registry at (850) 245-4125 to get additional information about certification & registry requirements.
This is a city that can be found in Broward County. It is included in the Miami–Fort Lauderdale–Pompano Beach Metropolitan Statistical Area. According to the census of 2010, their total population was around 66,887 people. It has a total area of approximately 7.33 sq miles and a population density of 7,892.8/sq mile.
Health care providers that you can find serving the city include Henderson Mental Health Center, A B C Home Health Services, American Health Associates, Dynamic Healthcare, Healthcare Waste Solutions of Florida, Total Family Care, South Florida Medical Center Lauderhill, Careco Health Services LLC, and many more. photo attribution: michemhs