You can find the available nursing assistant training found in Lansing, Michigan listed here. These programs will qualify you to take the certification exams. Each school has been registry approved and meets state curriculum and instruction standards.
DRM International Learning Center, LLC
3204 S. Pennsylvania,
Lansing, MI 48910
(517) 882-3544
http://www.drmilc.com/
Ross Medical Education Center
4106 West Saginaw Highway,
Lansing, MI 48917
(517) 703-9044
http://rosseducation.edu/
There are several requirements that you will need to comply with in order to become a nursing assistant. One of the most important is undergoing proper education and training. To achieve this, you will need to enroll in a state-approved training program.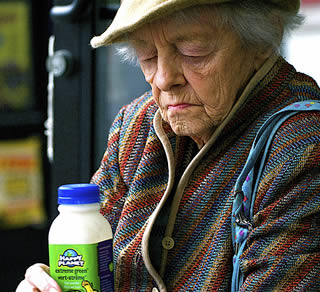 Your training will be composed of 75 hours of classroom lectures, skills training, and clinical duties. When you are in the clinical area, you will be under the supervision of a registered nurse since the state requires that all primary instructors for CNA programs should be RNs. If you are able to find work within 12 months from graduating from the program, all your costs will be reimbursed by the state.
By completing a state-approved program, you will become eligible to apply for the license exams. You will receive an Authorization to Test (ATT) after finishing your training which will have the phone numbers for testing facilities you can contact. You can then schedule a time and location to take the exams. If you are able to pass both the written and the skills evaluation, your name will be entered in the state's Nurse Aide Registry. To keep your name in the Registry and be able to continue working as a nursing assistant, you will need to renew your license every two years. You must have worked for at least 8 hours with pay while under the supervision of a registered nurse to be eligible for renewal.
If you were able to submit your application for renewal and you are currently not working as a nursing assistant, you will still be able to renew your license. Your next expiration date will be based on the last day of your previous employment. Before they will renew it, they will ask your last known employer to verify the date.
This city is the state capital of Michigan. The majority of the city is a part of Ingham County, however some parts of the city falls under Eaton County. The city is also known as Capital City, L-Town, and "The Heart of Michigan". Despite being the capital of Michigan, it is only the 5th largest city in the state. During the 2010 census, their total population was around 114,297 people. They had a population density of 3,174.9/sq mile. The total area of the city is approximately 36.6 sq mile.
The Sparrow Health System, Ingham Regional Medical Center, and Community Mental Health are three of the biggest employers in the city. Other health care providers that you can find in the city are Clearwater Home Health Services LLC, Westside Pediatrics Division of Msu Pediatrics, Pines Healthcare Center, STD Clinic- Venereal Disease, Justice In Mental Health Organization, Prison Health Services, and many more. photo attribution: patrickdoheny