The nursing assistant training schools in Fort Pierce, Florida that are currently available for enrollment are shown on this page. To get more details about class schedules, the cost of instruction, or program requirements in this city, please use the phone numbers from the list below.
Indian River State College
3209 Virginia Ave
Fort Pierce, FL 34981
772-462-7570
Indian River State College at R. Duke Nels
3002 Avenue D
Fort Pierce, FL 34947
772-462-7570
Paramount Training Services Corp. Fort P
2721 S Us Hwy 1 Suite 11
Fort Pierce, FL 34982
772-882-4218
St. Lucie West Centennial High School
4204 Okeechobee Road
Fort Pierce, FL 34947
772-429-3600
One way of becoming a nursing assistant is by completing a CNA training course. The course has to be certified by the state so that you will be eligible to take the license exams after you complete your training. Other requirements for the license exams include submitting a copy of your transcripts, ID photo, fingerprint cards, complete application form, 2 passport sized pictures, and the payment for the different exams.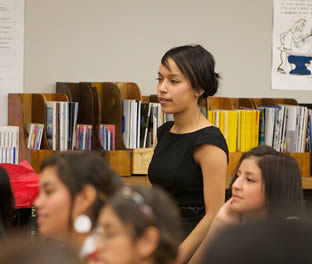 The license examinations fort this state are conducted by Prometric. Their examinations are composed of a written and a skills demonstration exam.  If you pass the exams, your name will be entered in the state's Nurse Aide Registry and you will receive your license. A license is a necessary thing to have since Florida does not allow its nurse aides to work without one. To get your name entered, you must both the exams. Since there are no partial passing for any test, failing in one part will automatically fail you and you have to repeat the exams again. Normally it will take about 14 days to release the results but there are some requirements that will take a few weeks to process like the transcript of records. For more information about the exams, you can visit www.prometric.com.
This city is situated in St. Lucie County. It is included in the Port St. Lucie, Florida Metropolitan Statistical Area. It is also the county seat of St. Lucie. According to the census of 2008, their total population was around 41,000 people. It has a total area of approximately 20.7 sq miles and has a population density of 1,812.4/sq mile.
Examples of health care providers that you can find in the area include Dwayne Montie DO, Ft Pierce Walk-In Medical Clinic, Fort Pierce Health Care, Coquelet John Doctor of Osteopathi, Treasure Coast Behavioral Healthcare, Medical Billing Solutions, Alternate Family Care Inc., Wellmed At Ft Pierce, Dynamic Healthcare Provider, and many more. photo attribution: departmentofed