The nursing assistant training in Dover, Delaware that is approved by the state to meet the requirements of the certification exam and available as of the moment are listed below. For more information about their certification classes, cost of tuition, or program requirements, just call the phone number provided.
Del Tech Terry
100 Campus Drive
Dover, DE 19901
Program director: Evie Zerefos,
302-857-1421
https://www.dtcc.edu/
Dover High School
One Patrick Lynn Drive
Dover, DE 19904
Contacts: Heather Husler, Evelyn Edney, and Courtney Voshell
302-672-1525
http://www.doverhigh.capital.k12.de.us/
Harris School of Business
97 Commerce Way, Suite 105
Dover, DE 19904
Campus Director: Erika Winans
302-674-8060
http://www.harrisschool.edu/
The completion of a state-approved training program is one of the most important requirements in applying for a nurse aide license. You cannot work in this state if you do not have a license. You can only get a license if you pass the license exams that are conducted by Prometric.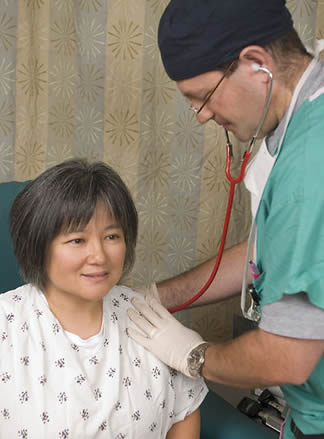 To complete a program, you must have at least 150 hours in both lectures and skills training. To make sure that you will be eligible to apply for the CNA license exams after you complete your training, you must make certain that the program you enroll in is approved by the Division of Long Term Care Resident's Protection. Another important requirement is passing the background checks for criminal records. Your application will be rejected if you have criminal offenses like theft, offenses that involve drugs and forms of violence, and similar cases.
After you complete the necessary prerequisites, you can then take on the certification exams. These exams are composed of a written exam and a skills demonstration. The exams are conducted by Prometric so if you have any questions, you can visit them at their website at www.prometric.com. Once you pass the exams your name will then be entered in the state's nurse aide registry.
This city is the capital of the State of Delaware. It is also the county seat of Kent County. With a total area of 22.7 sq miles, it is considered to be the second largest city in the entire state. It was named by William Penn and founded in 1683. As of the latest census, their total population was at 36,047. Its population density is 1,598.7 / sq mile.
Examples of health care centers that you can find in the area include Hope Medical Clinic Inc., Fisher Nicole Certified Physicians, Psychotherapeutic Services Inc., STD Test Express, Cozza Teresa Psyd, Lifespan Medical Services LLC, Feuerstein Brandt J MD FACS, ARC A Resource Center for Youth, and Everett Fh Assoc Inc.