The approved nursing assistant training programs located in Crown Point, Indiana that are currently available are listed on this page. The courses found here are all the private vocational training courses, and health care facility training programs open in the city. For more information about school enrollment, please call the phone number provided below.
Med Ed Inc.
10971 Four Seasons Place # 118, Crown Point, IN 46307
(219) 661-8773
http://usmeded.com/
(Duration of class is 3 weeks)
St. Anthony Home
203 Franciscan Drive, Crown Point, IN 46307
(219) 661-5100
http://www.stanthonyhome.com/
Becoming a nursing assistant is one of the best ways for you to enter the medical field. With the continuing increase in population, there is also an increase in the demand for qualified health care providers. With a state issued certification, you can get valuable experience working in the health care system without spending a lot on your education. It is not that hard to become a nursing assistant in Indiana if you know what you are supposed to do. The first thing that needs to be done is for you to enroll in a CNA training course. Before you are allowed to handle any patient, you must be well prepared to properly do so. To ensure that you will receive proper training, you should only enroll in a program that is approved by the state.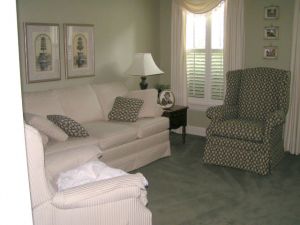 If you complete a state-approved program, you will become eligible to apply for the license exams. Taking the exams is an important step since you will not be allowed to work as a nursing assistant if you are not able to pass all the tests. After you pass all the tests, your name will be entered in the state's online registry. The ISDH Registry requires all of the state certified nurse aides maintain their active status in the online registry by sending in work verification. Currently workers must show that they worked at the minimum, one eight hour shift in a nursing home, or care facility every two years. Those who do not show work verification may lose their ability to remain active or be hired.
Licensed assistants from other states are welcome to work here if they apply for reciprocity. When they apply their license should still be valid and they must have a good relationship with their state. If their state no longer issues any license or certification, your name should still be in their registry with an active status. You can call the Indiana State Department of Health Training at 317-233-7616 to see if you qualify.
Crown Point is the county seat of Lake County. This city is also known as the "Hub of Lake County". You can find that this city is bordered by Merriville, Winfield, Cedar Lake, St. John, and Schereville. According to the census of 2010, their total population was around 27,317 people. It has a total area of approximately 17.73 sq miles, where most of it is land. The population density of this city is estimated to be 1,192/sq mile.
Health care providers whose services that you can avail in the city include Pinnacle Hospital, Vein & Vascular Center, Innovative Women's Health, Franciscan EXPRESSCare, North Point Obstetrics & Gynecology, Alternative Natural Therapy, Saint Anthony-Winfield Diagnostic Imaging Center, North Point Pediatrics, Saint Anthony Broadway-Ob/Gyn, Medical Arts Internal Medicine, and many more.