The nursing assistant training programs located in Bluffton, Indiana that are open for enrollment as of the making of this post are listed on this page. If you have any questions about their school, class curriculum, or schedules, please call the phone number below.
Bluffton Regional Medical Center Continuing Care Center
303 South Main Street, Bluffton, IN 46714
(260) 824-3210
http://www.blufftonregional.com/Pages/home.aspx
Christian Care Retirement Community
720 East Dustman Road, Bluffton, IN 46714
(260) 565-3000
http://www.christiancarerc.org/
There are several ways for you to become eligible to take the nursing assistant license exams. One way is to complete a certified nursing assistant training program, while the other is to enroll in a college level course that has classes on the fundamentals of nursing. Either way, you will be required to finish the minimum amount of hours that is decided by the state. Once done, you will be able to apply to take the state exams for you to be a placed on the state registry, and be allowed to work as a certified nursing assistant.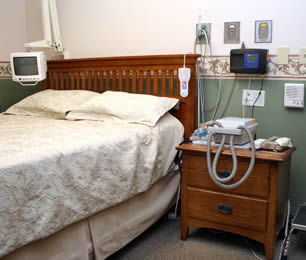 Getting your name in the state's Nurse Aide Registry will be the top priority to become a nursing aide. To do so, you will need to be able to pass all the tests in the final exams, which are conducted by the Ivy Tech Community College. These exams are composed of a written and skills demonstration exam. You can also have an oral exam instead of a written if you send a letter of request during your application. Having your name entered in the Registry is an important process since those whose names are in the list will be the only ones who are allowed to work in a healthcare facility as a nursing aide. CNAs from other states are also welcome to work here if they apply for reciprocity. When they apply, they should still have a valid status or license and a good relationship with their state.
Bluffton is the county seat of Wells County. It is located in both Harrison and Lancaster Townships. Although it was founded in 1838 it was only in 1851, when their population had reached 850, that it was officially incorporated as a town. Their latest population was around 9,536 people during the last census. It had a population density of 1,443/sq mile. The total area of this city is approximately 8.36 sq miles, where all of it is land.
Examples of health care centers and providers that are found in the area include Healthcare Therapy Services, Turning point Behavioral Service PC, Mental Health Assoc of Wells Co, Health Care Solutions, Panos Free Clinic, Park Center, Bluffton OB/GYN, Bone & Joint Center of Bluffton, Markle Medical Center Inc., Fort Wayne Orthopaedics, and many more.