Certified nursing assistant courses that are open in Amarillo, Texas are found on this page. For any questions about their training programs, you can call the school number provided below. Facilities shown are Department of Aging and Disability Services approved.
Craig Methodist Retirement Community
5500 West 9th,
Amarillo, TX 79106
(806) 352-7244
Ware Living Center
400 West 14th Street,
Amarillo, TX 79101
806-337-4000
Amarillo Area Center for Advanced Learning
1100 North Forest,
Amarillo, TX 79106
(806) 326-2800
Amarillo V.A. Medical Center CNA Program
6010 Amarillo Blvd. West,
Amarillo, TX  79106
(806) 355-9703
Heritage Convalescent Center Nurse Aide Course
1009 Clyde,
Amarillo, TX 79106
(806) 352-5295
Amarillo College – Center For Continuing Health Care
6222 West 9th Street,
Amarillo, TX 79178
(806) 326-2200
The Arbors Nurse Aide Training Program
1910 Medi Park Dr.,
Amarillo, TX 79106
(806) 355-1117
To be able to work in the state of Texas as a nursing assistant you must get a CNA certification. You can get a certification by enrolling in a state approved school course and passing the state license exams. You will also have to pass the background check of both the federal and the state. The licenses of nursing assistants in Texas expires 24 months after being entered to registry and can be renewed by showing verification of time spent on the job.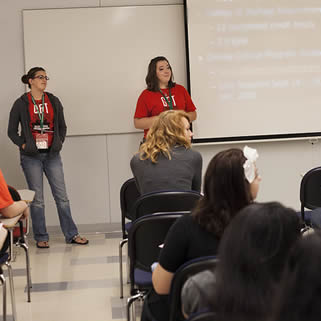 After you complete a course you will want to schedule a time to take the exam. To find a location nearby you can contact the Nurse Aide Competency Evaluation Services (NACES) by calling their phone number at 1-800-444-5178 or (512) 467-0615. During the exam you will need to pass a written part containing 70 multiple choice questions and a skills test where you will need to demonstrate 5 random nursing related procedures and tasks. You are allowed three opportunities to pass both portions to be placed on the registry or need to retake the training requirement.
It takes approximately four to six weeks to receive your certification from the time you complete the exams.  Once you have taken the exams you can check your current status by calling the Texas nurse aide registry by at 1-800-452-3934. If you have been certified in another state and are currently entered in their state registry you may be able to apply for reciprocity to be eligible to work in Texas. To apply you must submit the DADS required documentation.
This city is the county seat of Potter County. A small part of the city however falls into Randall County. It is the biggest city in the Texas Panhandle. With a population of 190,695 at the last census, it ranks as the 14th most populous city in the state of Texas.  This city was once known as Oneida and proclaimed itself as the "Helium Capital of the World". Today, it is also known as "The Yellow Rose of Texas". The total area of this city is approximately 90.3 sq miles, where only 0.5 square miles of it is water.
The Baptist St. Anthony's Health Care System and the Northwest Texas Healthcare System are two of the biggest employers in the city that are involved in health care. Other health care providers that are located in the city include Crown of Texas Kidney Center, Children's Healthcare Associates, Women's Wellness Center, Specialty Hospital at Plum Creek, Barton Behavioral Health, Texas Tech Physicians of Amarillo, Access MD Inc., University Physicians of Texas Tech, Odyssey Healthcare, Mobility Healthcare, and many more. photo attribution: codnewsroom