You can locate schools in Puyallup, Washington to sign-up for nursing assistant training below. Course will teach you an assortment of medical practices in a classroom setting, as well as allow you to practice performing common medical skills under the guidance of an instructor.
Pierce College C.N.A. Class
1601 SE 39th Avenue,
Puyallup, WA 98374
(253) 840-8355
Life Care Center of Puyallup N
511 10th Ave. SE,
Puyallup, WA 98372
(253) 845-7566
A person can only work in a state-approved healthcare facility as a nursing assistant if he/she has a certification that's issued by the state's Department of Health. You can only apply for a certification if your name was added to the Nurse Aide Registry after passing the state's certification exam. The great thing about training to become a worker in this health care field is that there are several different ways for you to become licensed.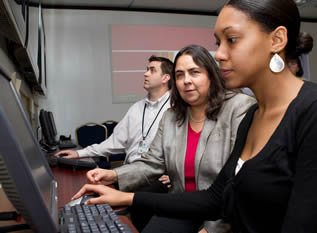 New Nursing Assistants
Newly aspiring nursing assistants must successfully complete an 85-hour DSHS-approved training program in order to qualify for the certification exam. You can find an approved training program offered through various institutions and schools. These programs will help you prepare for the challenges that you might face once you are ready for the certification tests.
Military Nursing Assistants
A person who was trained in the military as either a medic or a corpsman can qualify for the certification exam. The applicant must provide proof of training and experience upon applying. Examples of the acceptable training programs that one can train to become a medic/corpsman include the Army's 91-C Program, the Navy's Basic Hospital Corps, or the Air Force's Apprentice (Specialist) Program.
Nursing Students and Graduates
Nursing assistants receive practically the same training as nursing students. That is why they are allowed to immediately apply for the certification exam even without completing an approved program. Registered nurses and licensed practical nurses are also allowed to apply if they want to work as nursing assistants.
Nurse students and graduates who completed their education and training in another state can also apply for the certification exam. They'll need to provide an official school transcript to the ADSA. Once the ADSA approves the application, they will then mail the application packet for the certification exam.
Alternative "Bridge" Nursing Assistants
The demand for nursing assistants is so great that people who are working as other healthcare professionals now want to become a CNA. Home Care Aides and Medical Assistants who are certified in the state are welcome to take the certification exam through the Alternative "Bridge" Programs.
Certification Exam
The certification exam consists of a written/oral test and a skills evaluation exam. The state has asked the help of Pearson VUE to help conduct, score, and release the exam results. If a candidate is able to pass both tests within 3 attempts, then his name will be added to the Nurse Aide Registry and he will be allowed to apply for a certification.
This city is found in Pierce County. It is located a few miles east of Tacoma. The city was named after the Puyallup Tribe who were Native Americans. The meaning of Puyallup in their language is the generous people. According to the census of 2010, their total population was around 37,022 people. It has a total area of 12.2 sq miles and a population density of 3,059.7/sq mile.
Examples of health care facilities that you can find in the area include Summit View Clinic Inc. PS, Franciscan Specialty Clinic, Franciscan Prompt Care – Canyon Road, Sound Same-Day Clinic, All-Family Medicine, South Hill General Medical Clinic, and many more. photo attribution: usdol