The nursing assistant schools located in Waldorf, Maryland that are listed available as of the making of this page are all listed in detail below. If you have any inquiries about the cost of instruction, certification requirements, program schedules or class curriculum, please call the number for the school provided below.
North Point High School for Science, Technology and Industry
2500 Davis Road
Waldorf, MD 20603
(301) 753-1759
http://www.edline.net/pages/North_Point_High_School
To be able to work in the state of Maryland as a nursing assistant you need to enroll in a state approved training program. The state of Maryland require that programs for nurses aides offer at least 100 hours of training combined, including practical hands on experience in a medical setting, and classroom course work. The CNA training will help you be able to perform the basic nursing skills that are needed in taking care of a patient. Because of the increasing demand for nursing aides all over the country, the Board of Nursing in Maryland has to make sure that the nurse aides it produces are highly competent to handle patients/residents. To guarantee this, it has developed regulations that outline all training programs. Before a program is to start, the Board has to approve of it in conjunction with the state's Higher Education Commission.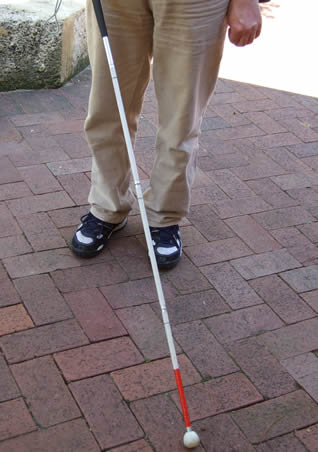 You have to remember that only those who were able to complete a state-approved program will be allowed to get a certification. These programs are required to offer at least 100 hours of training. These hours will be divided into lectures on the Fundamentals of Nursing, skills training exercises, and the necessary clinical duties. When you will be in the clinical area, you will be under the care of a licensed nurse at all times. After you finish a training program you can apply to take a license exam. These exams are not only limited to those who were able to enroll in a nurse aide course, but also to those who are currently certified from another state as well as nurses from other countries may also apply if they meet the requisites. You can contact the Board of Nursing at 410-585-1990 to talk with someone about any questions you might have.
The basic license allows you to work in long-term care facilities in the state. However, there are additional certifications you can receive such as Certified Medicine Aide, Home Health Aide, and Dialysis Technician. To be certified for these professions you will need to undergo additional training and certification. Once achieved they may grant you more flexibility in job opportunities as well as in additional wages.
This is a census-designated place that is a part of Charles County. You can find this CDP only a few miles southeast of Washington D.C. The community's original name was Beantown, but was changed during the 1880 General Assembly of Maryland in honour of William Waldorf Astor. Nearby communities include Bennsville, St. Charles, Brandywine, Malcom and Bryantown. According to the census of 2010, their total population was at 67,752 people. It has a total area of 12.8 sq miles and a population density of 1,746.0/sq mile.
Health care providers that are available in the community include Knc Marketing, STD Test Express, Asthma Allergy & Sinus Center, Gi Associates of Maryland, Life Care Chiropractic and Wellness Center, Right at Home, Psychotherapeutic, Southern Maryland Hospital Center, Fresenius Medical Care, Vance Mental Health Services, Pediatric After Hours, Vesta Inc., NovaCare Rehabilitation, GE Healthcare, Vance Mental Health Services, and Multi-Specialty Health Care.