The nursing assistant schools in Spring Hill, Florida that are available as of the making of this post are all shown on this page. For more information about signing up for a state licensed training course in the city of Spring Hill, please call the number provided below.
Springstead High School Nurse Aide Training Program
3300 Mariner Blvd.,
Spring Hill, Florida 34609
(352) 797-7010
Passing the license exams is a necessary step to become a nursing assistant. The state requires its CNAs to have a license or certification if they wish to practice this profession.  There are different requirements that must be met in order to become eligible for the exams and be able to take it. The two of the most important prerequisites are the completion of a training program and the passing of the background checks that are done at federal and state levels. Having records such as theft and offenses involving drugs and violence can lead to the rejection of your application.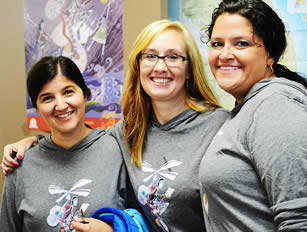 The first part of the license exam is the written exam. This examination is composed of 60 multiple-choice questions. The questions will be focusing on three different domains which are about the promotion of safety, the roles of the nurse aide, and the promotion of health and function of the resident. Ten of the questions in the exams are pretest items. These questions will not be included since they are added only for statistical purposes.
In the second part, which is the skills evaluation, you will be provided a simple scenario where you must perform all the nursing procedures. The procedures that you are going to perform will be shown to you a few minutes before the start of the exam. They will also show you the list of checkpoints for all the procedures. These checkpoints will the basis for scoring your performance. To pass this exam, you must perform all skills satisfactorily. You will only have to perform 5 nursing skills. Although hand washing will no longer be shown as a necessary procedure, you are still scored for performing it since all healthcare workers are expected to clean their hands before handling any patient.
This is a census-designated place that is in Hernando County. The town was founded back in 1968 by the Deltona Corporation and the Mackle Brothers. According to the latest census done in the place, their total population was around 92,144. Spring Hill has a total area of approximately 54.8 sq miles, and has a population density of 1,260.5/sq mile.
Examples of health care providers that you can find in the area include DDC- DNA Diagnostics Center, Ritter Medical Inc., Coastal Jaw Surgery, Connie's Mastectomy Boutique, Hear Clear Hearing Centers, Professional Medical Transcription Services Inc., Spring Hill Dental Clinic Inc., Spring Hill Eye Center, and Suncoast Vital Care. photo attribution: usaghumphreys