The nursing assistant schools currently signing-up students in South Portland, Maine listed on this page offer the registry recognized courses that are currently open for enrollment. Enrolling in certification class that is approved by the state is mandatory to qualify for the license exams. Learn more by calling to speak with a school administrator.
Southern Maine Community College and Cedars Nursing Care
2 Fort Road,
South Portland, ME 04106
(207) 741-5500
http://www.smccme.edu/academics-a-registration/departments-a-programs/academic-departments/nursing/nursing.html
(Multiple classes are being offered)
Before you can become a nursing assistant In Maine, you must first know what the different requirements are. The top things that you have to do is to enroll yourself in a program that is approved by the state. These programs are easily found almost anywhere in the state. In order to be accepted in these programs, you must have finished at least the 9th grade. You will need to go through a criminal background check to be able to be considered. The course itself is required to provide at the least 180 hours of instruction that includes 70 hours of practice using common skills. The job will task you with providing care under the supervision of a registered nurse. Many of the procedures and knowledge you will learn are the basic skills needed to help as part of the medical team.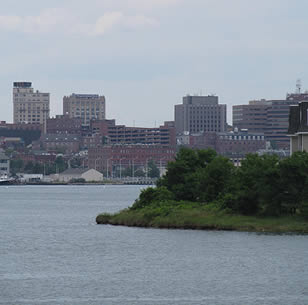 By completing a state-approved training program, you will receive the opportunity to take on the license exams. Aside from that, you will also be allowed to work as a nursing assistant for at least 4 months. If you wish to continue working, you must be able to pass all the tests in the license exams in order to get your name on Registry. Nursing students may also apply for the license exams since the training and education and very much the same. This rule or guideline also applies to nurses that came from other countries. Before they are able to work they will have to show proof of their training and education.
South Portland is a city that can be found in Cumberland County. Although the earliest settlers in the area came around 1630, it was only until 1895 that the town was founded. With a total population of 25,002 people during the 2010 census and a total area of 14.3 sq miles, this city is the 4th largest city that can be found in the state of Maine. The last estimated population density of the city is about 2,083.5/sq mile.
Examples of health care providers that centers that are located in the city include Pelletier Tara Doctor of Osteopathi, Wellness Health Associates, Central Maine Partners In Health, Birnberg Jonathan Ph.D. Psychologist, Great-West Healthcare, Food Addiction & Chemical Dependency Consultants of Maine, Maine Mental Health Partners, Osteopathic Manipulation, and Interim HealthCare. photo attribution: dougtone