The CNA Classes in Oakland Park, Florida that you can see listed on this page are all the school programs that are being offered as of the moment. For more information about signing up for training in the city of Oakland Park, please call the number provided below.
A Sunshine Academy Nurse Aide Program
2800 West Oakland Park Blvd., Suite 102
Oakland Park, Florida 33311
(954) 485-9504
Caregivers Of Broward Training Institute
2700 West Oakland Park Blvd. #24
Oakland Park, FL 33311
954-733-7211
There are several different requirements in order to become a nursing assistant in this state. If you have not yet taken any proper training and education, then you must enroll in a state-approved CNA course and complete the necessary number of hours.  To complete a program, you must have at least 75 hours in classroom lectures and 100 hours in clinical experiences. After you complete the exams you can then apply for the license exams. Before you will be able to take the exams, you must be able to pass the background checks for criminal records. If you fail, you will not be allowed to proceed and your application will be denied.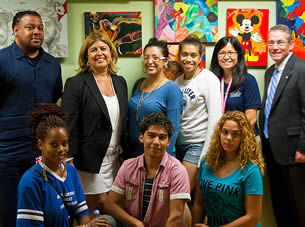 For those who are already CNAs with licenses issued from different states, you will no longer be required to take the license exams in this state. You will only need to provide a copy of your certification, the results for your exams, and the results for the background checks at federal and state levels.  The application forms for endorsement as well as other important facts and information can be found in www.prometric.com.  You can also get a copy of the application forms at http://www.doh.state.fl.us/mqa/cna/index.html. If you have more questions you can call (850) 245-4125 the number for the Florida Nursing Assistant Registry.
This city is a part of Broward County. It was originally named as Floranada, after portmanteau of Florida and Canada. It is included in the Miami–Fort Lauderdale–Pompano Beach Metropolitan Statistical Area. It has a total population of approximately 41,363 during the 2010 census. Its total area is about 6.90 sq miles and has a population density of 5,995/sq mile.
Examples of health care providers that you can find within the city area include Milne James R DO PA, Healthcare Systems, After Hours Pediatrics, Lauderhill Medical Clinic, Schechtman Health Care, Health Care Respiratory, Staff Builders Health Care Services Inc., Oakridge Medical Group, and many more. photo attribution: usdagov