The schools offering nursing assistant courses located in Muleshoe, Texas are being offered below. These programs have all been approved for enrollment by the Texas Department of Aging and Disability Services.
Park View Nursing Care Center Nurse Aide Training
1100 West Avenue J.,
Muleshoe, TX 79347
(806) 272-7578
Muleshoe High School
1100 West Avenue J.,
Muleshoe, TX 79347
South Plains College
708 South 1st Street,
Muleshoe, TX 79347
If you want to become a nursing assistant in the state of Texas, you must first enroll in and complete a CNA school program. This is one of the requirements to take the state license exams. You should make sure that the program is approved by the state (DADS) or Texas Department of Aging and Disability Services. This rule can be neglected if you have already received proper training from an established health institute.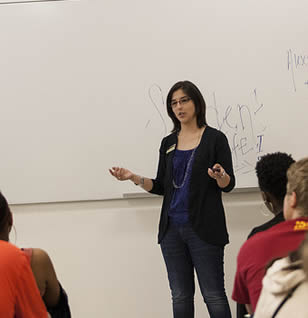 During your instruction you will a variety of different types of skills training. Primarily you will receive hands-on skills practice in a medical environment and theoretical state and federally mandated health care instruction in a class setting. Some of the skills you will learn are: range of motion exercises, measuring vital signs (pulse, respiration, blood pressure), catheter care, transporting residents, feeding & nourishment, infection control, patients rights, safety procedures, housekeeping, toileting, observation skills, and communication.
Those who complete their class will want to find a testing location to take the certification tests. The tests are two part which consist of a skills exam and a multiple choice exam. Each applicant must pass both portions in three tries each in order to pass. Those who pass become certified and listed on the Texas nurse aide registry for 24 months. After taking the exam you can determine your registry status by contacting 1-800-452-3934.
This small city can be located in Bailey County. It serves as the seat of government for this county. The name of the city was derived from the ranch that Henry Black bought in Stephens County. It was founded around 1913. According to the census of 2010, their total population was about 5,158 people. The population density of the city is estimated to be about 1,517.06/sq mile. The total area of Muleshoe is approximately 3.4 sq miles, where all of it is land.
Examples of health care centers that are found in the area include Regence Health Network, Muleshoe Family Medicine Clinic, Muleshoe Area Medical Center Outpatient Services Clinic, Claborn Clinic, Interim HealthCare, Lansang Family Medicine Clinic, Medical Clinic of Muleshoe, Regence Health Network Inc., and many more. photo attribution: codnewsroom